Ulalena at Maui Theatre
by PL
(Oregon)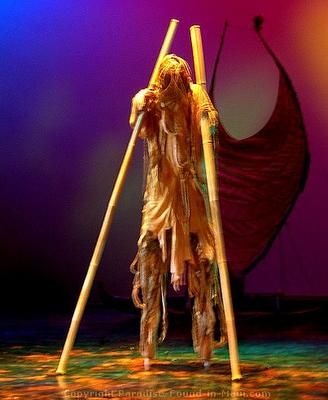 At Q and A after the show
You get hooked on all sorts of activities and your pocket book draining. Just another show??? Nope. . . This show tantalizes you of every sense; better than a luau and the caliber of performance amazing. So unique and a piece of culture that you look for when you visit. Found no where else, Ulalena was the best. For sure we will be back again and again. What an amazing experience to be a part of.


Hi PL,
We've been to Maui Theatre's Ulalena and I totally agree with you - it's a fantastic show! We booked the
VIP package with Barefoot Tours
for their discount (was cheaper than buying direct from the Maui Theatre website) and got to enjoy a Q and A session with the cast and musicians after the show which was really interesting. Plus, I was glad to get the chance to take some photos since none are allowed during the show.
I have to admit, I'm hooked on luaus, but for sure, if luaus aren't your thing, or you just want a change of pace, this show is a superb choice.
Sheralyn
:)