Want a Discount Maui Vacation?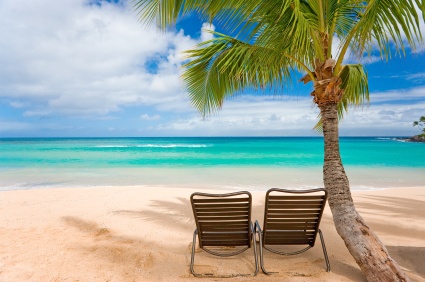 I think pretty much everyone would like a discount Maui vacation! Whether you're on a Maui family vacation, a trip for two, or traveling with friends, anyone can use these easy tips to lower the cost of a trip to "The Valley Isle!"
Especially now that we're traveling as family of four, the cost of a vacation has increased enormously, and I need every bit of savings I can get!
As I write this, we're planning our next Maui family vacation which will last for FOUR glorious weeks! I can hardly wait! Needless to say, I'm looking for every way possible to save some money while NOT compromising on fun and comfort!
So, without further ado, here are some of the things that have saved us a ton of money, or that I've come across in my research for our upcoming trip!
Discount Maui Vacation: When to Go
When you go to Maui is a huge factor in determining just how much money you can save! The most expensive time of year to travel to Maui is during high season, which runs from the middle of December until the middle of April. So, if saving money is a big priority for you, do your best to NOT travel to "The Valley Isle" during high season.
On the other hand, if you can plan your trip for any other time of year, there are loads of opportunities to save money, especially on big ticket items like accommodations!
The absolute cheapest times to travel to Maui are from mid-April until the end of June or from September to mid-December. The next best time is during the summer in July and August - this tends to be a bit more expensive than spring and fall due to the higher numbers of people taking their Maui family vacation when their kids are on vacation from school, but still tends to be less expensive than high season over the winter.
Discount Maui Vacation: Accommodations
Accommodations are one of the biggest expenses of any trip to Maui. In the past, we've always stayed at resorts or hotels... but now that we have kids, we needed to be more aggressive on cutting our accommodation costs. How did we do that? We rented a condo for our Maui family vacation for a fraction of the cost of staying in a comparable hotel suite. Combine that with booking our Maui family vacation during the slower season, and the savings were HUGE!
Don't miss my top tips for getting a deal on your condo rentals in Maui!
And, be sure not to get scammed! Read these important tips on how NOT to get scammed when booking your Maui condos for rent!
Discount Maui Vacation: Attractions, Activities and Dining Out
My favourite way to save money on restaurants is to use the Hawaii Entertainment Book. All of the 2-for-1 discount coupons add up to a LOT of savings! There is a great selection of coupons: everything from high-end fancy restaurants to fast food joints.
To save money on activities, my first choice is to book with a discount tour outlet. Click here to find out who is my favourite discount outlet for booking Maui, Hawaii activities! There is no membership fee to book from them, and you can book all of your activities in one place. I particularly love their low-price guarantee!
On the other hand, if you prefer to book directly with the activity provider (rather than go through a discount tour outlet), then the A3H Gold Card is a good alternative. You have to purchase the card for $30, but it's good for one year. Click here to find out more about how to save on Maui and other Hawaiian activities with the A3H Gold Card.
Discount Maui Vacation: Save Money on Airfare to Maui, Hawaii
Airfare to Maui, Hawaii is almost certainly one of the largest expenses of a vacation on "The Valley Isle." Of course, being sure to travel during low season will save you significant dollars. But there are other ways to save even more money!
Whether you book your flights last minute, or a Maui family vacation a year in advance, start with these tips for trimming the price of your airfare to Maui, Hawaii that anyone can use.
Then, check out these ideas that will help you max out your chances of getting that elusive prize: travel to Maui with cheap airfare.
Save BIG With Discount Car Rentals in Maui
Ok, so you know that you ought to get a car rental for your Maui vacation, right? (Getting Around: Why a Car Rental in Maui is a MUST!)
For most people seeking to save money and have a discount Maui vacation, trimming the price of the vehicle rental is a big priority. I know it was for us!
After searching high and low, I am finally satisfied that I found the very best place to find a bargain rental vehicle.
Click here to find out how YOU can save BIG and find Maui discount car rentals!
Have A Comment or Great Story
About This Topic?
If you have a comment or a great story about how to save and have a discount Maui vacation, I'd love to hear from you!
Go to Homepage from Discount Maui Vacation