Getting Around: A Car Rental in Maui is a MUST!
This page may contain compensated affiliate links. For more information, please read my disclaimer.
A car rental in Maui is by far the best and easiest way to get around "The Valley Isle!"
First, I'd like to show you what options you would have if you did NOT rent a car, and why they're no-where near as good as having your own wheels!
Why Maui's Public Transit is NOT as Good as Having Your Own Car Rental in Maui
Yes, Maui does have some public transportation, but most of the best spots on the island that any tourist like you and I would want to see are NOT on these public bus routes.
Want to check out the popular "Mt" Haleakala Summit?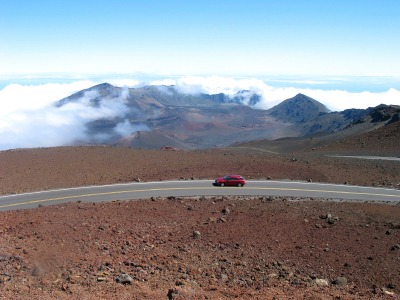 How about checking out the famous Road to Hana? Want to see the famous Iao Needle Landmark? The Nakalele Blowhole?
Try this! Guaranteed you'll book a BIG deal or Priceline will GIVE you $25!
(Link will open in new window.)
Public Transit will NOT take you to any of these MUST-SEE Maui attractions.
Why Using Taxis is NOT as Good as Having Your Own Car Rental in Maui
Sure, you could opt to take a taxi everywhere, but that will get expensive quickly! I suppose depending on taxis would be ok if you planned on spending the vast majority of your time on Maui at your resort, but if you're like me, you'd rather be exploring all that this beautiful island has to offer. Maui is a big island, and much of her major attractions and sites are spread out - this makes taxis a veeeeery expensive way to get around compared to having your own rental car.
Why Depending Solely on Your Hotel's Shuttle Service Isn't Good Enough
Hotel shuttle services are great for a quick shopping trip, or if you don't want to worry about driving yourself "home" after a few too many Mai Tai's at a Maui luau. But for the other major Maui attractions, the hotel's shuttle service won't take you there. You'll end up having to pay for expensive tours or expensive taxis.
I'm Sure You'll Agree That a Car Rental in Maui is Best!
Having your very own car rental in Maui gives you the freedom to see ALL that Maui has to offer. Why put limitations on your vacation by depending on others to get you around for a steep price?
A Tip to Save You Some Money on That Car Rental
Here's a good tip that will save you money on your car rental in Maui:
Priceline Rental Cars up to 40% off Alamo, Avis, Budget, Hertz & more.
(Link will open in new window.)
But first, the background story!
When my husband and I took our first trip to Hawaii for our honeymoon, we rented a car. We booked ahead on-line, and were thrilled with the inexpensive rate we got. But, when we arrived in Hawaii at our car rental pick-up spot, we were asked by the car rental employee if we required car insurance for our stay. We assumed that we needed it, so agreed to pay for insurance directly through the car rental company. Well, our sweet low car rental rate was now out the window - the insurance added a LOT of extra money to the daily rate.
Prior to leaving for our NEXT trip to Hawaii, we asked our hometown insurance agent if our car insurance would cover us while driving a rental car in Maui - it turns out that it did! This little piece of knowledge allowed us to decline the car rental company's offer of insurance with complete peace of mind, since we knew we were already covered.
Before you leave, find out if your existing car insurance where you live will cover you while driving in Maui. If not, then you may be able to purchase additional car insurance at home to cover you while driving your rental car. It is very likely that your hometown insurance agent can get you the car insurance coverage you need for a much cheaper rate than you would pay on the spot once you arrive to pick up your Maui rental car.
More articles of interest:
1) It's always helpful to know how long it will take to get from point A to point B. Here is our listing of Maui travel time estimates to help you plan your trip!
2) For more info on getting around Maui, go to Maui Rental Cars: What You Need to Know to Make Getting Around Stress-Free!
Go to Homepage from Car Rental in Maui
Did you find my site helpful?  Please spread the word and share it with others!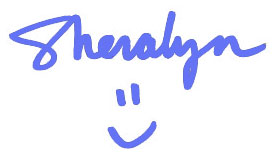 ---