Oneuli Black Sand Beach, Maui
Do you want to escape the crowds and have a piece of paradise all to yourself?  This is one of the few beaches where you can have it.

This page may contain compensated affiliate links. For more information, please read my disclaimer.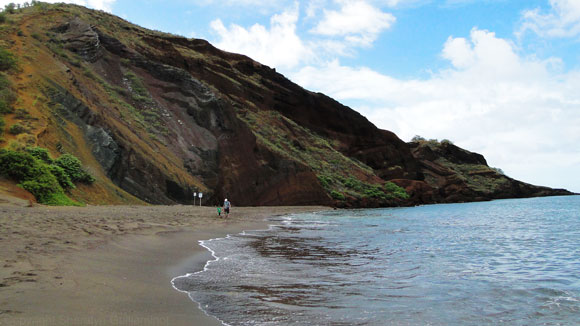 Oneuli Black Sand Beach on Maui is a must-see! You're about to learn the easy way to get here (map included!), park hours, a complete guide to what to see and do here, and more insider tips for a fantastic visit!
A lesser known salt and pepper stretch of sand, this is one of my faves!  It's a ruggedly beautiful, uncrowded gem that's off the beaten path yet still simple to find once you know what to look for.

---
Maui Activities and Tours
LOW-PRICE GUARANTEE!
---
Things to Do at Oneuli Black Sand Beach on Maui

The south end of the beach is walled off by the towering red cliffs of an old cinder cone, Pu'u Ola'i - perfect for some nice pics and gaping at the scenery.
We really enjoyed exploring along the north end of Oneuli beach also. If you pick your way over a few rocks there, the sand lightens and you'll find secluded mini-beaches that you can have all to yourself - perfect to stretch out on and enjoy a good book, or maybe a romantic picnic! And of course, there are the glorious ocean views before you!
This isn't the best of Maui beaches for swimming as the sand quickly gives way to a rock bottom. However, I've heard that the snorkeling can be good near Pu'u Ola'i on the south end of the beach. Be aware that there can sometimes be strong currents here, there are no lifeguards, and the shorebreak can be dangerous.  
If You Go, Read This First!
There are no restrooms here, not even port-a-potties. So be sure to "take care of business" before you arrive! Not to worry though, if nature calls while you're here, it's only a 2 minute drive south down the highway to Big Beach where you'll find the facilities you need.
Near the parking lot, you'll see a lot of Kiawe trees. These things are pretty in a wild, untamed kind of way, BUT, they carry some nasty thorns that end up scattered all over the sand underneath.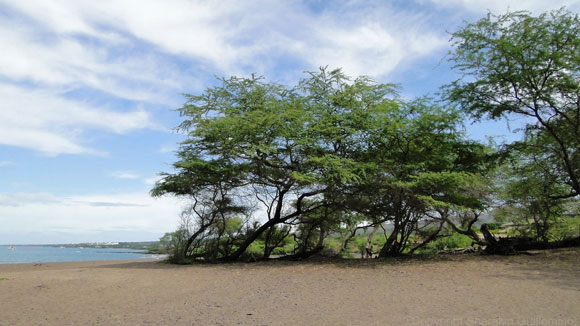 Whatever you do, do not walk barefoot anywhere near these trees - the thorns are large and can penetrate deeply into a foot if you're not careful!
In fact, I recommend you don't walk underneath these trees at all, unless you're wearing shoes with a rock hard bottom!
Even walking carefully, a thorn went all the way through the 3/4 inch sole of my flip flops. My toddler had several thorns penetrate all the way through his shoes also. 
Take a look at his shoe:

Do tread gently and carefully!
Also, although I didn't notice any signs warning of falling rocks near the cliffs on the south end of the beach, it seems to me that it can't hurt to be on the lookout for such things just in case!
Park Hours
When we were there, park hours were from 5:45 a.m. until 7:45 p.m. The gates only open at 7 a.m. though, so if you want to park close to the sea, wait until after that hour to come.
---
Maui Activities and Tours
LOW-PRICE GUARANTEE!

---
Map and Directions to Oneuli Black Sand Beach, Maui
From Kihei, head south on the Piilani Highway all the way to the end. You'll have no choice here but to turn right onto Wailea Ike Drive. Follow this road to the t-intersection at the end, where you'll see the Shops at Wailea in front of you.
Make a left turn onto Wailea Alanui Drive. This road will change names and become Makena Road and then Makena Alanui.
When you're on a 2-lane, undivided section of road, you'll eventually come across a set of brown gates at a dirt road to your right.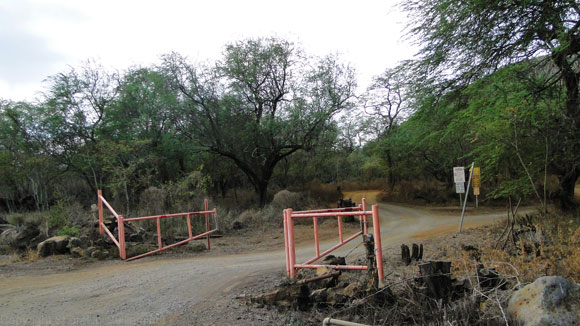 The location of these gates are shown on the map below with a purple car symbol.
It's not terribly well marked, but once you go through that gate and are a little ways past it but still within sight of the main highway, you'll see signs indicating that you are, indeed, headed to a Black Sand Beach on Maui. Just follow the narrow road to the small parking lot at the end (and watch out for the potholes!) The parking lot is marked by a purple "P" symbol on the map above.

If you're driving south along Makena Alanui and you see signs for Big Makena Beach or Little Beach, you've gone too far and will need to backtrack a bit!

---
2 More Beaches With Cool Coloured Sand

Waianapanapa

If you love coloured sand beaches as much as I do, then  Waianapanapa Black Sand Beach in East Maui is a MUST-SEE! 

Not only do you get the gorgeous beach, you get sea caves, a blowhole, and ancient legends thrown into the mix.

Kaihalulu
Just look at that photo? Isn't it incredible?

We almost made it here, but then turned back because I was too scared to continue on.  Find out what happened, along with detailed directions on how to get to the red sand beach.

---
Want to See More of the Best Beaches in Maui?

Maui is blessed with what seems like a gazillion beaches.
Save yourself time, and avoid missing the best ones.  Check out my guide to the best beaches in Maui.

---
Did you book your Maui activities and tours yet?
Get a LOW-PRICE GUARANTEE here.
---
---
Did you find my site helpful?  Please spread the word and share it with others!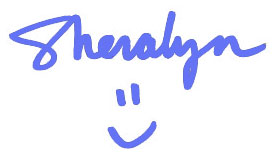 ---