So You Want to Know More?

This page may contain compensated affiliate links. For more information, please read my disclaimer.
Hi! I'm Sheralyn and I am completely smitten with Maui. 
Obviously, right?
After all, there are over 180 pages of detailed info on this site to help you plan your vacation, written by yours truly.
"Your website was really helpful. The best I've found ... you're so knowledgeable." Rachel Lebansky
So, if you'd like to get great advice from an independent Maui expert, someone who has made it her mission to discover every last hidden gem that this island has to offer...

I'm your girl.
I'll not only share with you all of the great places and activities I've discovered, I'll also make sure you know exactly how to get there so you can experience it for yourself! 
(Don't you hate it when you read about some really cool spot and then they don't tell you enough details to find it yourself?  I promise I won't do that to you. Ever.)
Confession Time... Something You Should Know

I call myself an "independent" Maui expert because, with one exception (which I will tell you about in a minute,) I haven't received a dime in freebies at any of the activities, restaurants or accommodations I review.  I pay for them with my own hard-earned cash, just like you. 

In an effort to cover the costs of running this site, I do include affiliate links in many of my articles.  For example, I link to tour operators that I use myself (my fave is Barefoot Tours) and hotel booking sites (ex. Booking.com).

My promise to you is that I will only recommend companies that I truly believe will provide you with the awesome experience that you deserve. 

So about that one exception to the no freebies thing... 
Back in 2012, I had an opportunity to go on a sponsored tour with my husband and our 2 boys that would never have been in our budget otherwise. 
This was our Road to Hana tour with Valley Isle Excursions.  Prior to accepting, I researched the company and was pleased to see that they tend to get really great reviews - I didn't want to waste a day on something that wasn't going to be fun, right? 
So we went, and as anticipated, had a great time. 
I figured it was a win-win situation - we had a really great day with them, and I could now share with you details about their Hana Tour that I never would have been able to otherwise.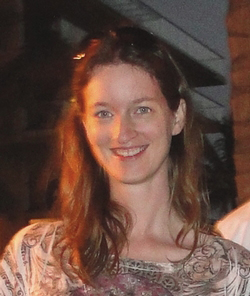 3 Random Facts About Me
I love to eat - I spend a lot of time daydreaming about my next meal. Mmmmm....

I think chocolate should be re-classified as a vegetable since it comes from cocoa beans (beans = vegetable. See what I mean? Chocolate must be good for you then.)

I have a Hula Shark on the dashboard of my van 
P.S. If you found my site helpful, you could totally make my day by sharing it with others!