Maui News Stories and Commentary
This page may contain compensated affiliate links. For more information, please read my disclaimer.
Whether you're visiting Maui or just missing Maui, stay in the loop with our Maui News feed. For most of us, news stories from "The Valley Isle" are hard to find in our local newspaper. (unless you're lucky enough to live on Maui!)
If you're like us, and you'd like to know what's happening on our favorite Hawaiian island, bookmark this page or subscribe to the RSS feed (see buttons at the top left corner of this page).
Our news page features the major Maui stories that Google News and Bing News grabs from news sources around the world. Not only can you check out the local news from these two leading sources, but you can start a conversation about it and add your comments. Have a news story about Maui that you'd like to share? You can do that too!
Read it, comment on it, or add your own... whatever you'd like to do with the news is up to you!
Do you have an opinion about what you've read here or additional info that you'd like everyone to know? Have a news story from Maui that you'd like to get out there? If you do...
Scroll down to add your own news or comments.
First, though, here's the news from Maui courtesy of Google and Bing from thousands of worldwide news resources...
Google's Maui News
Loading...
Bing's Maui News
Your Maui News Stories and Comments
Share your own Maui news or start a conversation about it by adding your comments!
What Other Visitors Have Said
Your Maui News and Comments
Click on the links below to see the stories and comments that other visitors have shared.

New Year's Eve Maui Countdown to 2013 Not rated yet
Enjoy a nostalgic night of dancing to your favorite million dollar hits amid panoramic views of Haleakala, Up-Country, and bi-coastal Central Maui to South …
Go to Homepage from Maui News Stories
Did you find my site helpful?  Please spread the word and share it with others!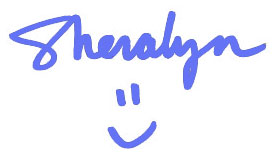 ---