Lahaina, Maui:
The Little Town That Could!
This page may contain compensated affiliate links. For more information, please read my disclaimer.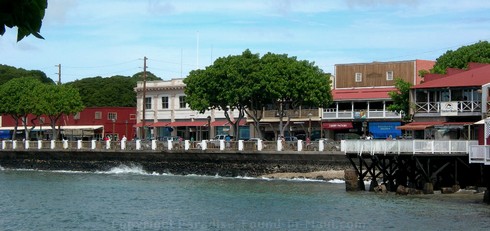 Lahaina, Maui could do what, you ask? Let me tell you... but first, the back story...
This historic whaling town is nestled between the ocean and the West Maui Mountains. You can't really miss it, especially if you stay in West Maui like we did.
Do you have a story to tell about your visit here? Click here to share with us your story!
Not knowing any better, when we first noticed this town, we avoided it, as we preferred to spend our Maui vacation searching out hiking and beachy ocean activities instead! Sure, we'd heard that it was a big tourist draw, and that we should check it out, but we just didn't believe that we'd find anything of interest to us in this town. I mean, it's not like we could go hiking there, right?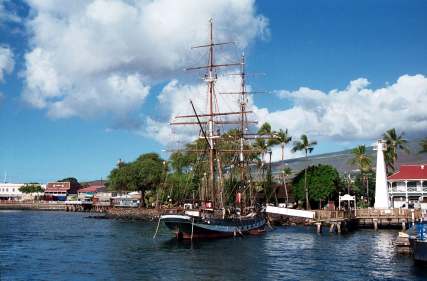 But we ended up in town for a few boating excursions from the harbor...
And then that Shell station at the intersection of Kapunakea St and the highway made for a convenient spot to fuel up our rental car...
We'd signed up for the Old Lahaina Luau, which brought us into town yet again... (this was a FANTASTIC luau by the way)
Despite our intentions to neglect exploring this town, it drew us in...
Lots of Fun Things to See and Do in Lahaina
During our brief stops here, we'd seen a few things that piqued our interest enough to pull us back: the hustle and bustle of Front Street, numerous restaurants and the Courthouse Square banyan tree.
Have you heard about this banyan tree?
This tree is a banyan that takes up an entire city block and we just had to check it out. It's not like we'd be seeing trees like this back home, that's for sure! This amazing tree provided a tranquil shady oasis in the center of town!
Front Street, Lahaina, Maui on the other hand is decidedly NOT tranquil!... But in a good way! I'm not into shopping while on vacation, but Front Street is just so colourful and has such a variety of shops, that I couldn't resist...
Another option for shopping in the area is Maui's only fully enclosed, air-conditioned shopping center: The Lahaina Cannery Mall. They also offer free hula shows and cultural activities - click here for details!
More fun things to see and do here include: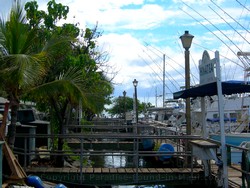 Walking along the harbor to check out the boats, the ocean views, and maybe even a cruise ship or two
The historic Baldwin Home and Museum is a real gem, and conveniently located on Front Street
The Old Lahaina Courthouse has lots to see, a gift shop, and fantastic views from the second floor of the harbour
The oldest pacific lighthouse, located along the harbour
The Pioneer Mill
The Old Fort, located just across the street from the harbour
The Wo Hing Museum
last, but not least, the best luau in Maui is located here in town (actually, there are 2 of them that tend to tie for first place!)
...and the list goes on! There are tons of things to see and do here!
Lots of Great Restaurants in Lahaina
There were lots of Maui restaurants here that we liked! And tons more that we are dying to try on future trips!
UPDATE: On a recent trip, we decided to splurge on a high-end dinner at the highly regarded Lahaina Grill. Needless to say, we had a fabulous time, and the food was to die for! Click here to read all about it, check out pics, get directions and more!
Other snack stops and restaurants in this charming town that we enjoyed include:
This Was Indeed the Little Town That Could...
...keep us coming back, even though we planned on doing just the opposite...
...keep us entertained with a luau, shopping, strolling its beautiful streets, and excursions from its bustling harbour...
...keep us amazed at the foresight of its residents who turned what could have been just another banyan tree, into an arboreal masterpiece covering the whole block...
...keep us wanting more...
Now that we've gotten a taste of what Lahaina, Maui has to offer, we know we'll be back for sure!
So... What Brought You to Lahaina?
Do you have any special stories about your time here? What great spots did you find in Lahaina? A museam? A great restaurant? Do tell!

Your Lahaina Stories
Click on the links below to see the stories that other visitors have shared about Lahaina.

Go to Homepage
Did you find my site helpful?  Please spread the word and share it with others!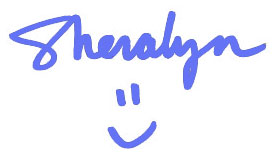 ---