Want to Take it Easy on
Your Maui Vacation?
Our Fave Things to Do On
Maui for THAT!

This page may contain compensated affiliate links. For more information, please read my disclaimer.
Looking for fun and relaxing things to do on Maui? Find out what our top Maui, Hawaii activities were for those days when we just wanted to take it easy! Read our reviews, and enjoy the photos as you go along!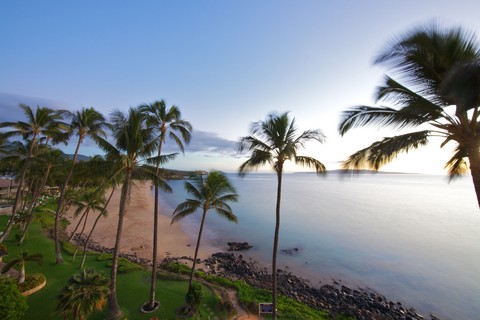 One of our favourite things to do was to just lounge on our favourite beach all day in the warm sun! After all, no Maui vacation would be complete without beach time!
If you feel like exploring, there are lots of fun and relaxing Maui, Hawaii activities in the beautiful Iao Valley.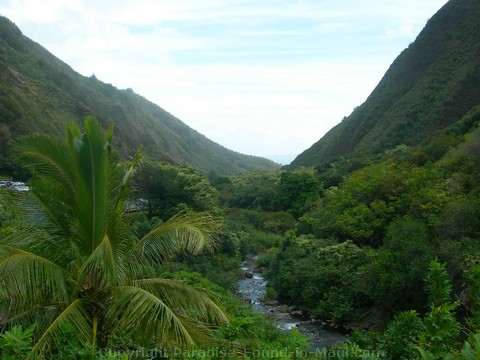 Here are a few of the highlights:
(If you go, don't miss my Iao Valley State Park Maui vacation tips!)
Another one of our favourite Maui, Hawaii activities: check out a Road to Hana Tour. This is a classic addition to any trip to the island and definitely a MUST-DO at least once in your life!  If you go, you'll be treated to views like this: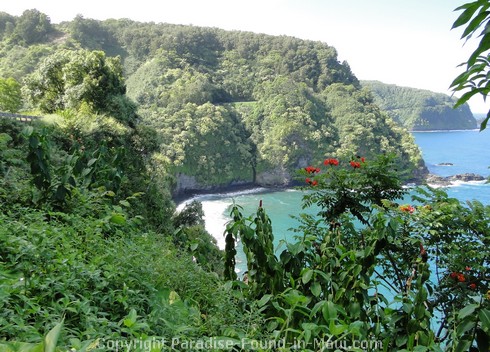 Not bad, huh?
I'm not a huge shopper, but even I can't resist doing at least a little bit of shopping on a Maui vacation! Lahaina is truly irresistible for shopping, and if you're lucky, you'll find some real bargains at a flea market along the roadside like we did!
Boating excursions are another great way to relax! Maui whale watching tours are always very popular, and if you go, you won't want to miss out on my best tips for whale watching in Maui!
And be sure to read all about our fun time whale watching in Maui with the Pacific Whale Foundation!

Most of the whale watching boats leave from the harbours in Lahaina or Maalaea, but some, like Kaanapali's Teralani (pictured below), will even pick you up right from the beach! How awesome is that!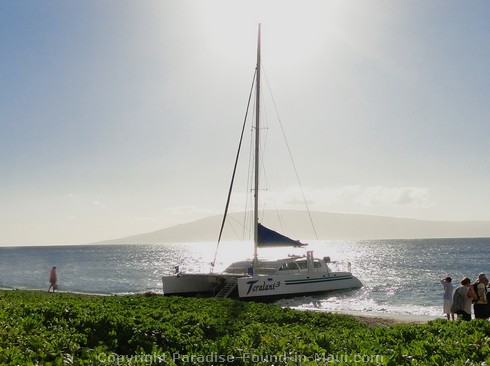 The various sunset cruises are another great option. We LOVED our cocktail Maui sunset cruise, but if you want a full meal, there are sunset dinner cruises too!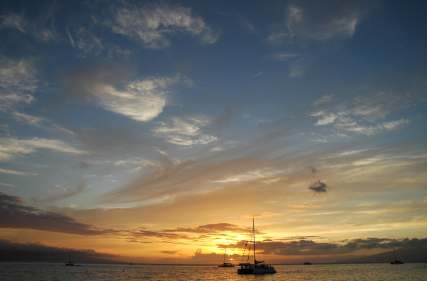 Speaking of full meals, if you're in the mood for an extravagant splurge, you'll be interested in hearing all about our dinner at our favourite Maui restaurant for THAT!

Oh! And how about one of the very best Maui, Hawaii activities EVER: the Maui luaus where you get wined and dined in true island style!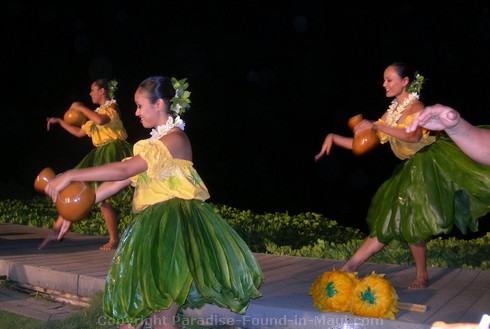 Find out why this luau and this one too, were the 2 best luaus we've ever been to!
Another most excellent way to spend an evening is to immerse yourself in Hawaiian culture and mythology at the spectacular Ulalena. This colourful stage production at the Maui Theater in Lahaina is truly unique and you won't see anything quite like it anywhere else. Sit back, sip on a glass of pineapple-scented wine, and enjoy the show!

And...
The one thing we used to do almost EVERY night....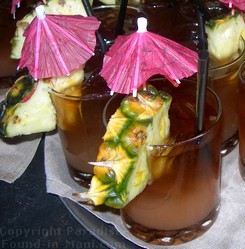 We relaxed in the hotel lounge with a Mai Tai! The perfect end to a long day of sightseeing - there was always a friendly bartender and group of fellow tourists to be found there, which made for great conversation and memories!
Now that we have kids along for the ride, we've had to improvise and change our nightly ritual.
So now, after they're asleep for the night, we love to unwind with a glass of wine on our lanai. I must say, sitting under the stars, gazing at the silhouette of swaying palm trees in the moonlight, and listening to the crash of the surf, is a pretty darned good way to end the day!
Where to Book Your Activities and Tours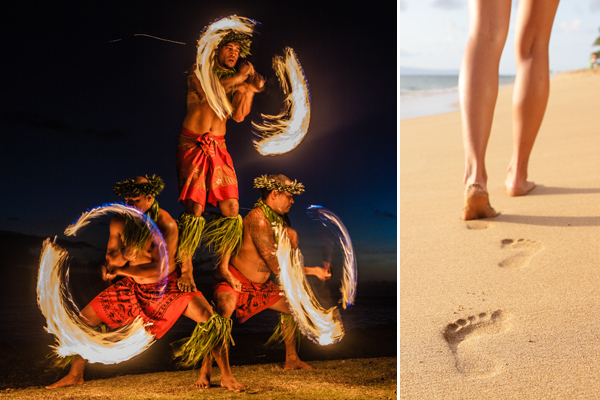 Personally, I love Barefoot Tours for this.  Whether I want to go to a luau, whale watch, sunset cruise, or tour the island, they always have something that suits me.

Here are a few of the reasons why I like them, and why I recommend you book through them too:
they have a low-price guarantee, so if you find a lower price (before you book obviously), just let them know and they'll match it
booking everything in one place means if you have any questions, there is only 1 company that you ever need to call or e-mail about it - this is one of my favourite things about booking with them - it simplifies my life!

they're a company I trust to treat you right, a local company that's been in business for over 40 years
And I'm not gonna lie - I do make a small commission if you use one of my links to book through them - it's not a lot, but it helps to pay for the expenses of running this site, and doesn't cost you anything extra.  
Check out available activities here.
Your Stories
Since I love to compare notes with others on what the very BEST things to do on Maui are, I was wondering - what are YOUR favourite Maui, Hawaii activities when you're in the mood for a low-key, mellow day?
Do you have a favourite spa? Have you discovered a great beach for lounging around? Click here to chime in and share YOUR favourite things to do on Maui to relax!
Did you find my site helpful?  Please spread the word and share it with others!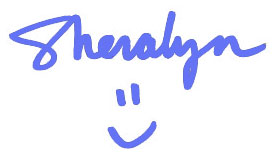 ---