Going to Upcountry Maui:
Best Things to Do,
Award-Winning Food Finds

This page may contain compensated affiliate links. For more information, please read my disclaimer.
Upcountry Maui has something for everyone: Botanical gardens, a winery, award-winning food and dining, the Haleakala Summit and more! Preview the best things to do before you go!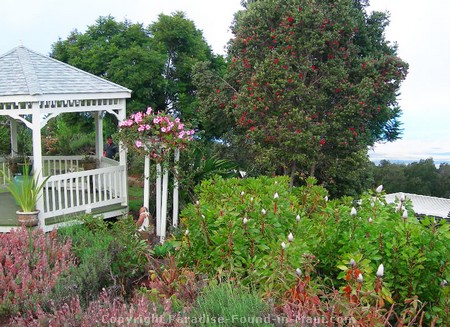 But first, where is it?

Located on the north-west-facing slopes of the Haleakala volcano, it's pretty much smack dab in the middle of the island.  To get here, follow highway 36 out of Kahului, heading towards Hana.  A short ways away from Kahului, you'll see a turnoff on your right for the Haleakala Highway (route 37).  Follow this road for a bit and you'll be in Upcountry Maui!

What's so special about Upcountry Maui?  Get ready...

It's home to the Hawaiian cowboys (paniolos) of the 20 000 acre Ulupalakua Ranch, a place of unexpected contrasts.  There's the serene grassy slopes that are home to over 2000 cattle, the sophisticated Tedeschi Winery where we enjoyed a tour of the winery and sipped on pineapple wine...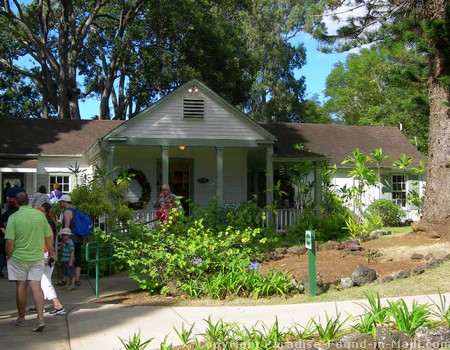 And then the classic western-style Ulupalakua Ranch Store where I bought the last thing I expected to buy on Maui - a straw cowgirl hat - which became my new fave beach hat for the rest of our trip. 

Then you have the fun, artsy town of Makawao: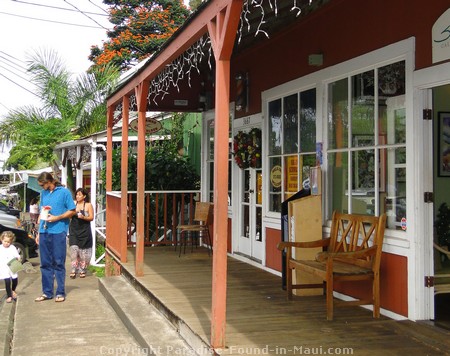 Makawao is home to a totally kick-ass bakery that you MUST check out.  The name of the place is Komodo Bakery, and I was seriously addicted to their little buns.. OMG... I couldn't get enough of them.  And I know... everyone goes there for their famous cream puffs, but I forgot about the cream puffs as soon as I took a bite of the buns, slathered in butter.   Honest. They were that good. 

And have you heard about Kula yet? If you love tropical plants, there are some absolutely beautiful botanical gardens here.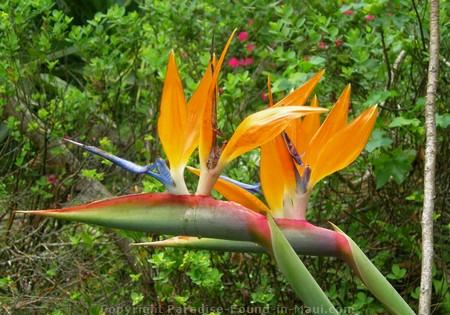 This lush agricultural region is also where the some of the island's best restaurants source their produce - its fertile volcanic soil produces sweet Maui onions, delectable tomatoes, sweet strawberries and so much more!

The Kula region is also well-suited for growing lavender, of all things, and I have to tell you that our tour of the Alii Kula Lavender Farm was another trip highlight!

With all of the fresh lavender samples we were given (snipped right off the plant fresh for us!), our rental van has never smelled better.  Mmmmmm!  And you wouldn't believe all the things they put their lavender into - even cookies!  (Try them, they're delicious!)

And a trip to Kula isn't complete without a stop at the Surfing Goat Dairy.  It's safe to say that a great time was had by both the kids AND adults in our group.  We fed the goats, and got to MILK them too!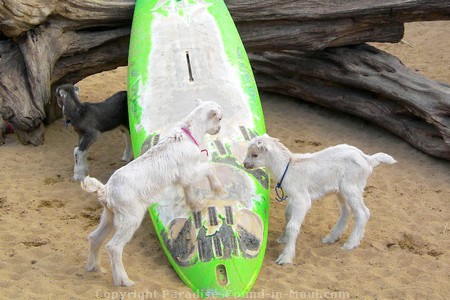 We sampled their award-winning fresh goat cheese, used in many of Maui's finest restaurants.  And I admit, we left with our wallet a bit lighter too, as we couldn't resist buying a bunch of goat cheese to take back to our rented condo... and then there were those goat-cheese truffles... mmmmmm.
And remember those botanical gardens I mentioned?  No trip to Upcountry Maui would be complete without checking them out.  We chose the Kula Botanical Gardens and it was a hit!  Check out our little explorer here...
Of course there were all of the usual lush tropical plants and flowers, but they also had fish that we were lucky enough to get to feed, a bird sanctuary, and even a pet chameleon!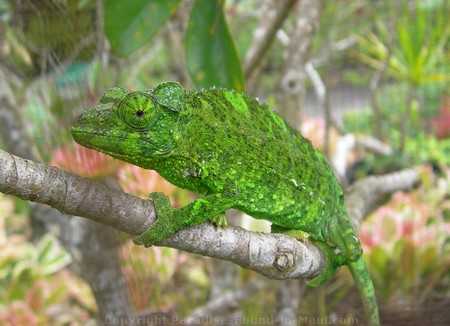 Can you tell we're animal lovers? Ha... we're just as excited by the fish and birds as we were about the plants!  (And they were selling the tastiest homemade macaroons ever... seriously... if you love coconut, you'll have to try them... hopefully they will still have them when you go!)

Speaking of eating in Upcountry Maui... of course there are lots of restaurants in Makawao to choose from.  There's also the Kula Lodge and Marketplace, where you can either eat in their dine-in restaurant, or grab a picnic lunch from their deli.  But if you happen to be looking for a super cheap lunch on the way to Tedeschi Winery, take a peak into Henry Fong Store.  Our kids were hungry, and we hadn't planned on a stop just then.  Well, I walk into Henry Fong store, and what do I see? Hotdogs for a dirt cheap price. Sweet! Now they were nothing fancy... the kind of thing you could do in your microwave at home, and serve-yourself condiments... but after so many more expensive kids meals in restaurants, this was exactly what we needed.  Just a simple hotdog!  So kudos to Henry Fong's store for that!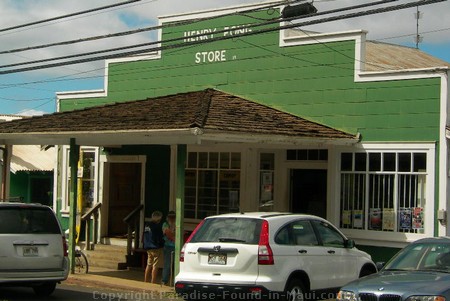 Now if you want a real treat (you'll have to splurge a bit), then be sure to stop by Haliimaile General Store.  But it's not a store - it's a classy restaurant that, despite being pretty much in the middle of nowhere, is busy and has rave reviews.  And, it's the home of my favourite desert on the island so far - honestly, if nothing else, try their Lilikoi Creme Brule - it's freaking amazing!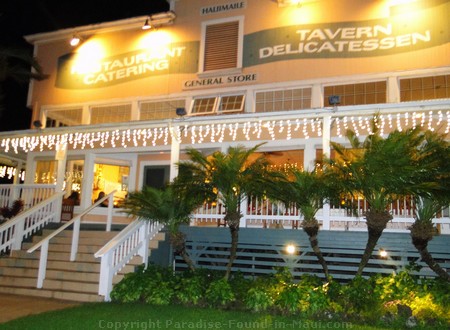 And last, but not least, the reason most tourists find themselves driving through Upcountry Maui: the Haleakala Summit.  This is for sure a MUST-DO on Maui.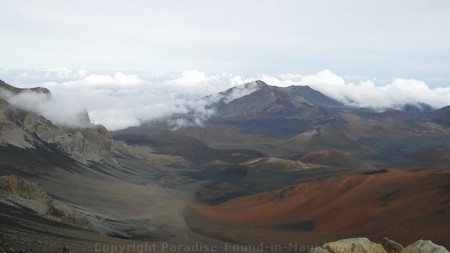 The summit itself is incredible, and if you're brave enough to wake up early enough, you can head to the summit for the sunrise - it's supposed to be out of this world.  If you're like me, and you just can't bear the thought of getting up so early, then make a trip up there later in the morning - the scenery is still gorgeous and so worth it.
Did you find my site helpful?  Please spread the word and share it with others!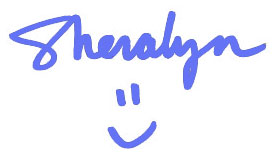 ---