The Island of Lanai, Hawaii: A Great Addition to Your Maui Vacation
This page may contain compensated affiliate links. For more information, please read my disclaimer.
Lanai is the 6th largest Hawaiian island, and is also known as "Pineapple Island." Why the unusual name you ask?
Well, it used to be owned by the Dole Pineapple Company, and much of it was used for,
...you guessed it!...
...their pineapple plantation.
In fact, at the time, this was the world's largest pineapple plantation!
Speaking of pineapples, did you know that you can grow your very own Hawaiian pineapples indoors? It's a great way to bring a little piece of Hawaii back home with you! Click here to read more about starting a pineapple plant and how to grow a pineapple plant indoors!

Due to the isle's close proximity to Maui, it's the ideal place to choose for a daytrip from Maui!
We were happy to see that such an endeavor did not have to be terribly expensive! In fact, for just a little bit more than the cost of one night's hotel accommodations at our 3 star resort, my husband and I booked ourselves a full day dolphin and snorkeling excursion to this beautiful island! This allowed us to get a good look at the island from the ocean, as well as explore the Manele Bay area. Also, one of our favourite things was included: snorkeling!
If you want to see more of this Hawaiian island than a daytrip will allow, you can stay as many nights as you wish at one of its 2 major tourist resorts: The Manele Bay Hotel and the Lodge at Koele. A longer stay such as this would allow you to explore a lot more of the island than we were able to on our daytrip.
Especially if you choose to stay here for a few days, you can check out the many attractions such as Keahiakawelo (a.k.a. Garden of the Gods), horse-back riding, Shipwreck Beach, or even world-class golf! And of course, since this beautiful haven IS, after all, an island, you can indulge in water activities such as snorkeling (like we did!) or scuba diving.
Last, but not least, if you're in the mood for a taste of adventure, you can check out the rainforest-shrouded peak of Lana'ihale - this is the highest point on the island of Lanai, Hawaii!
Go to Homepage from Lanai
Did you find my site helpful?  Please spread the word and share it with others!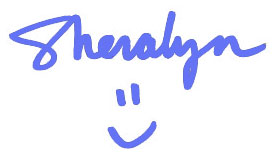 ---