Maui Pictures:
Some of My Favourites
Want to check out some Maui pictures? Enjoying some pictures of Maui is a great way to pass the time when you're daydreaming about the next time you get to travel to "The Valley Isle!"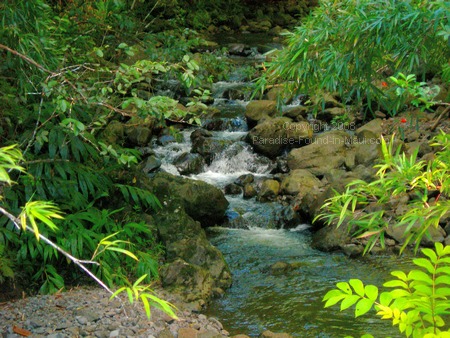 I've put up tons of my pictures of Maui throughout this site, but there are always a few that just don't fit anywhere else! So, here is a random smattering of my miscellaneous Maui photos, which I hope you'll enjoy!
And, since I'd love to see YOUR Maui vacation pictures as well (and I'm sure other visitors to this page would also!), I've set up a form at the bottom of this page where you can upload any of YOUR favourite Maui vacation pictures that you'd like to share!
Ok... Time to get started!
Some really interesting sights that we came across while hiking the Pipiwai Trail with Hike Maui...
The bamboo forest along the Pipiwai Trail - it was magical!
Our Maui pictures of birds, birds everywhere...
Oheo Gulch (Seven Sacred Pools) Hana waterfalls...
More Maui waterfalls along the Pipiwai Trail...
The sun rising on an early morning snorkel outing...
So... those are just a few of MY favourite miscellaneous Maui photos... now how about yours?
Your Maui Pictures!
Well, if you've been to Maui, I think it's safe to say you probably took TONS of great pictures! If you'd love to share them with people who will enjoy them as much as you do, this is the perfect place!

Just fill out the simple form below, choose the picture you'd like to upload, and hit the "Share Your Picture" button! It's that easy!
Your Maui Pictures
Click on the links below to see the Maui pictures that other visitors have shared.

Maui Honeymoon Vacation: Magic Not rated yet
Our Maui honeymoon vacation was very memorable. I got to learn to hula dance and we went to a pig roast. Best dang pig I have ever ever ever ate. …