Maui Events Calendar
This page may contain compensated affiliate links. For more information, please read my disclaimer.
There are so many Maui events and festivals that it can be hard to keep track of them all! But it's worth finding out about them - not only are they a lot of fun, many of them are completely free, making them great for travelers on a budget.

So, time to get going and find out what's happening on Maui during your stay:

Maui Events Calendar Quick Links

---
---
Monthly Maui Events

Here are a few Maui events that occur every single month, so no matter what time of year you'll be here, there's a good chance you'll be able to attend:
Hawaiian Music Series: This free monthly concert is held in Lahaina, on the lawn of the historic Baldwin Home Museum.

Lahaina Arts Society Fine Art Fairs: This is a fantastic stop for art-lovers and souvenir seekers.  It's held in Lahaina, under the enormous Courthouse Square Banyan Tree.

Friday Night Street Fests: If you want to get off the tourist track and have some local-style fun, then be sure to check these out!  Every Friday, you'll find one somewhere on the island:
Lahaina Second Friday
Makawao Third Friday
Kihei Fourth Friday  
Click here to get all the details!

Maui Whale Festival: Although this next event does not occur every month, it does stretch out over half the year.  If you'll be in Maui during whale season (December to early May), be sure to check out some of the Maui Whale Festival events, brought to us by the Pacific Whale Foundation.
---
January Events on Maui

Golf aficionados take note!  This month features a very prestigious golf tournament:
Hyundai Tournament of Champions: This is held at the Plantation Course in Kapalua, and only previous PGA tour champions are allowed to compete.  It's sure to be a showing of top-notch golf as they battle it out for a prize of over 1 million dollars!

---
February Events on Maui
The Whale Festival continues its celebration of all things related to Maui's whales:
Whale Day
parades
VIP whale watches
Run for the Whales Marathon
The Great Whale Count
And countless other whale-themed events.

---
April Maui Events

There are a lot of Maui festivals to choose from in April! Here are some of the highlights:
Kite Festival in Lahaina: This year it will take place on April 11-12, 2014, from 1-8 p.m, at the Wo Hing Museum (858 Front Street).  Enjoy the workshops and exhibits, buy a kite, or even learn to make your own!
Hawaiian Steel Guitar Festival: You'll find this at the Kaanapali Beach Hotel from April 11-13, 2014, and it is absolutely free.  Festival-goers can take part in cultural activities and workshops, enjoy live music and hula, and even get a chance to play with the masters!

---
May Events on Maui

There are a ton of events to choose from in May!
Maui Onion Festival: This is totally free, and held every year in Whaler's Village in West Maui's Kaanapali area.  Check out their video:
Maui Brewer's Festival: This fundraiser is held every year at the Maui Arts and Cultural Center in Kahului and is THE place to go for the best craft beers, not only from Hawaii, but from all over!  This year, look for it on May 17, 2014.

Progressive Dinner Party through Lahaina Historic Sites: This fundraiser for the Lahaina Restoration Foundation is one of the most unique dining experiences on the island.  If you're lucky enough to be able to attend, you get a feast prepared by some of Maui's best chefs, at 3 of Lahaina's most historic sites.  This year, look for it on May 13 and 14, 2014.

Celebration of the Arts Festival: This has been referred to as the top-rated cultural event on the island.  It's held at the Ritz-Carlton in the beautiful Kapalua Resort and features traditional Hawaiian art, music and dance, plus Hawaiian cultural demonstrations and films.  For more information and tickets, contact the Ritz Carlton at 808-669-6200.  Watch the video below to get a better idea of what to expect:

East-Maui Taro Festival: This celebration of taro has been running for over 2 decades, and is held in the iconic town of Hana.  This year, look for it on May 3, 2014.  If you go, you can check out the farmer's market, poi pounding, Hawaiian music, hula, traditional arts and crafts, and fill your belly at the food booths!

---
June Events and Festivals

Film buffs should plan their Maui vacations for June so they can take in the Maui Film Festival!
This year, look for it from June 4-8, 2014.  Screenings take place at multiple places thoughout the island, including the Castle Theater at Kahului's Maui Arts and Cultural Center, and the outdoor "Celestial Cinema."
For details and tickets, contact the festival box office at 808-579-9244.

If you're not into films, then maybe one of these Maui events will suit you better:
Hawaiian Slack Key Guitar Festival: On Sunday June 22, 2014, head down to the Maui Arts and Cultural Center from 1-7 p.m. for free admission and listen to some of Hawaii's best slack-key guitarists!  Check out the tunes from a previous year's festival:
Kapalua Food and Wine Festival: This event has been taking place for over 30 years, and is jam-packed with things to do!  This year, it takes place from June 12-15, 2014, with most of the events at the Ritz Carlton Resort.  If you go, you'll get to enjoy celebrity chef cooking demos, a seafood festival, wine tasting and seminars, a wine tour, the festival golf tournament and more!  Click here to go to the festival website.

---
August Events in Maui

I'd be all over this one if I were here in August!  If you like to hike, and you're interested in learning more about Maui, then sign up for the free tour of the Nu'u Refuge that will be held on August 9, 2014, from 9 a.m. until 2 p.m. 
The Nu'u Refuge is an 82 acre property located on Maui's isolated South East coast.  It's home to pristine wetlands that are a home to several species of endangered birds.

The Hawaiian Islands Land Trust puts on these walks - meet at the Ulupalakua Ranch Store (located across the street from the Tedeschi Winery).
To register, call (808) 244-5263 or e-mail them ( info at hilt.org)
---
September Events

Lace up your running shoes! The Maui Marathon is on for September 21, 2014!  I think it's safe to say this is probably one of the only marathons in the world where you might see a runner in a hula skirt! 
---
November Events

Here are some highlights for November:
The Sun Yat-Sen Festival: On November 14 and 15, 2014, from 1-8 p.m., head over to the Wo Wing Museum in Lahaina (858 Front Street) and check out their celebration of the founder of modern China, Dr. Sun Yat-Sen.  There will be a lei ceremony, a martial arts demonstration, and you'll find out how his work connects to Maui.   Admission for this event is free.
The Pacific Whale Foundation Maui Whale Festival kicks off in late November! A whale of a time will be had by all!
Spending Thanksgiving on the island? Here are the best places to have Thanksgiving Dinner on your Maui vacation!
---
December Maui Events

The Holiday Lighting of the Banyan Tree in Lahaina makes for a great way to start off the holiday season!  This year, the festivities will be taking place on December 6, 7, and 12, 2014. 

New Year's Eve is always a big night! Here are some great ideas for some fantastic New Year's Eve Maui events that will be totally different from the typical mainland celebration! Don't forget to book early!
---
Share Your Maui Event Review or Announcement!
If you've been to a Maui event, or you have an event to announce, I'd love to hear about it - I'm sure other visitors to this page would love to hear about it too!

All I ask is that you submit unique text, and do not copy-and-paste the exact same words you've used elsewhere. :-)

Tip: Everyone loves photos, so please include up to 4 images with your post, if you have them.

You can share on the form below for everyone to read!
What Other Visitors Have Said
Click below to see contributions from other visitors to this page...

---
Did you find my site helpful?  Please spread the word and share it with others!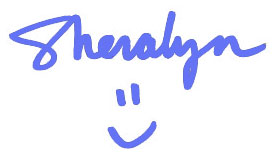 ---