Hana Highway: Mile-by-Mile Guide

Best Things to See and Do
This page may contain compensated affiliate links. For more information, please read my disclaimer.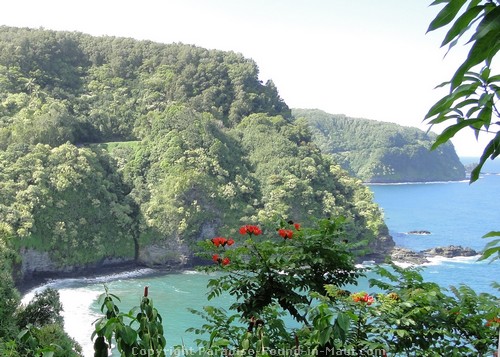 Wondering where to stop along the Hana Highway for the best hikes and waterfalls, best views, best food and even restroom breaks?
My easy to follow mile-by-mile guide will answer all that and more.
---
Hookipa Beach
Top Pick! One of the first places I recommend you stop is Hookipa Beach - you'll see it just past the 9 mile marker on highway 36. This surfing mecca is amazing to see when the ocean is full of surfers showing off their mad skills!
In addition to the awesome wave action, you'll find picnic facilities, lots of parking and restrooms here.
---
Maui Grown Market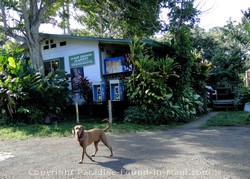 Just past mile marker 14 you'll come across the Maui Grown Market. We once showed up just in time to hear the woman working there giving a piece of her mind to someone who was stealing from their trees.  All drama aside, this is a very convenient place to stop if you've forgotten to pack anything in your cooler and you prefer to stop somewhere that doesn't tend to be overly busy. We picked up some bottled drinks here - they also sell snacks, sunscreen and other assorted goods. Don't forget to wave to their adorable dog wearing a flower lei - a real cutie!
After mile marker 16, highway 36 changes to highway 360, and the Hana Highway mile markers reset to zero.
---
Twin Falls

Top Pick! Just past mile marker 2 is the famed Twin Falls stop. This is where I got to wade through a stream to the hidden falls and drink from a coconut! It was one of my favourite stops. As long as you get started bright and early in the morning, you should get here early enough to nab a parking space. Aside from the beautiful waterfalls, we also found port-a-potties and a snack stand here.
Tip: If you plan on wading through the stream for a close-up view of the hidden falls, bring along a pair of water shoes to protect your feet - you'll be wading in water more than knee deep in places. As always, beware of the risk of flash floods and falling rocks whenever you enter a stream or waterfall area.
---
Huelo Roadside Stand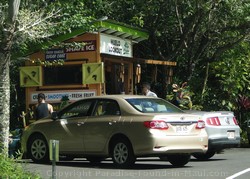 About a half mile past mile marker 3 you'll find Huelo Roadside Stand. You can stop here for souvenirs or one of their many organic tropical fruit smoothies and other goodies before continuing down the Hana Highway. Or, if you like old churches, you can take a detour down a small road here that will take you to Kaulanapueo Church, built in 1853. There is also a lookout a few hundred feet away from the stand.
---
Waikamoi Trail
If you like to hike like we do, this next stop will be of interest to you! About halfway between mile markers 9 and 10 is a dirt pull-out where you can park for the Waikamoi Trail. You'll know you're at the right spot if you see the sign marking the trail. It will take about 30 minutes to complete and will take you through gorgeous eucalyptus trees.
---
A Gardener's Delight: The Garden of Eden
Also about midway between Hana Highway mile markers 9 and 10 is the Garden of Eden.
These botanical gardens are spread out over 26 acres and feature an assortment of plants from not only Hawaii, but tropical rainforests all over the world. You'll also get to check out the views of Puohokamoa Falls from their lookout.
They do charge admission of course - maintaining a garden of this size isn't cheap - but if you love exploring manicured gardens, this could be a great stop for you.
If you go, plan on spending up to an hour here - longer if you use this as picnic stop.
---
Kaumahina State Wayside Park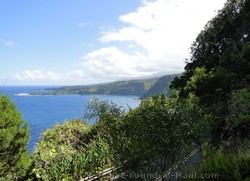 A little ways past mile marker 12 is Kaumahina State Wayside Park. This is a handy spot to stop for a picnic and a restroom break. If you have kids, there is a large grassy area where they can run around a bit and burn off some steam - if you're lucky, you'll see some wild roosters and cats roaming around like we did. I recommend you take a short stroll up the hill to the left of the restrooms for a beautiful view of the Hana Highway ahead.
---
Wild and Rugged Keanae
Top Pick! I love the wilder, untamed stops along the Hana Highway, and Keanae doesn't disappoint. I also love to eat, and the fact that Aunty Sandy's Banana Bread stand here serves up fresh baked HOT banana bread all day long doesn't hurt either! In my opinion, this is another one of the best stops along the Road to Hana: there are gorgeous views of the rugged coastline, yummy food at Aunty Sandy's, and history buffs will enjoy checking out the old stone Keanae Congressional Church, built in 1860. To get here, look for the turnoff about half a mile past mile marker 16 on your left, which is just past the YMCA camp. There are public restrooms located along the road near the church.
Ok... so that takes you about halfway to Hana... but there is so much more to see...

Continue reading: Part 2 of Hana Highway Mile-by-Mile Guide

---
Home > Hana Town > Mile by Mile Guide Part 1

Did you find my site helpful?  Please spread the word and share it with others!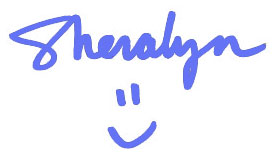 ---