The Kaanapali Beach Hotel: "Hawaii's Most Hawaiian Hotel!"
This page may contain compensated affiliate links. For more information, please read my disclaimer.
Have YOU stayed at this hotel? Click here to share your story!
The 3-star Kaanapali Beach Hotel was one of the hotels in Maui, Hawaii that we considered for our own Maui vacation.
For Kaanapali Beach Hotel reservations and rates, click here. (Link will open in new window.)
After researching this hotel, here are some of the things that I liked the most:
1) It's on the world class Kaanapali Beach. This beach really is amazing, and if you're staying at one of the Kaanapali hotels or resorts, snorkeling at the world famous Black Rock is only a short stroll away. I can say from personal experience that Black Rock snorkeling is definitely worth some of your Maui vacation time!
2) The folks that stay here tend to give it rave reviews! People really seem to love it here. To me, that speaks volumes! Now of course, if you're looking for the polish of a 5-star resort, this is not the place for you. But for those of us who are trying to cut costs on our accommodations, a highly-praised 3-star like the Kaanapali Beach Hotel is definitely worth our consideration.

3) Restaurants - as I've said many times, I love to eat! So anywhere I'll be staying, the restaurants have to be decent! Now I don't mean it has to be "gourmet" - but the food does have to have good flavour, and be properly prepared. So when the KBH boasts that their restaurant's offerings were voted "The Best Hawaiian Cuisine" by readers of the Maui News, I noticed.
The Tiki Terrace - This open-air casual restaurant serves Hawaii Regional Cuisine for breakfast and dinner. Also, they feature Hawaiian Music and a Hula show nightly, which you can view from your table.
The Tiki Bar and Grill - This is a poolside restaurant which serves a full selection of cocktails, as well as appetizers, salads, pizza and sandwiches.
Gerard's - All I can say is "Mmmmmmmm!" French cuisine anyone? If you're in the mood for "Contemporary Island French Cuisine," this is the place to go when staying at the KBH.
Sunday Champagne Brunch - One of my favourite things is a fancy-schmancy Sunday brunch! This particular brunch, with it's champagne and Hawaiian entertainment, sounds like it would make for a great start to a Sunday in Maui!
4) The Kaanapali Beach Hotel sounds like a very comfortable, homey kind of place. For example, their bedspreads are of Hawaiian quilt design, rather than the typical plain or designer spreads in most other hotels. They say the decor is meant to feel like what you'd find in a typical Hawaiian home.

5) Complimentary Hawaiian Activities - These are a really nice touch! The KBH offers free Ukulele, hula, lei making, lauhala weaving, sand images (etching in stone) and pineapple cutting lessons. Also, a nightly Hula show, cultural garden tour, Hawaiian storytelling and more are all FREE! Before having kids, all of this wasn't enough to make me choose the KBH over the Royal Lahaina Resort. However, now that I DO have kids, all of these free activities are very appealing - I think a lot of kids would really enjoy some of this stuff! Actually, I think I would enjoy this stuff too!
6) The Kaanapali Beach Hotel refers to themselves as "Hawaii's Most Hawaiian Hotel." I don't know if they really ARE "Hawaii's Most Hawaiian Hotel", but they certainly DO make a real effort to provide guests with opportunities to explore Hawaiian culture. I've looked into a LOT of different hotels in Maui, Hawaii, and I have to say that the KBH really does seem to go above and beyond in its efforts to provide guests with authentic Hawaiian experiences.
Kaanapali Beach Hotel Reservations and Rates
Search for the best rates!
Click here for Kaanapali Beach Hotel Reservations, rates, and more information. (Link will open in new window.)
Or, use the search box on your right to search for the best rates from over 30 providers at once!
Read reviews for this hotel on TripAdvisor... (Link will open in new window.)



More articles of interest:
1) Although we considered staying at the Kaanapali Beach Hotel, we ended up choosing the 3-star Royal Lahaina Resort instead. Read our Royal Lahaina Resort Review here.
2) Find out more about what the Kaanapali, Maui area has to offer!
So What Did YOU Think About the Kaanapali Beach Hotel?
Have you ever stayed at this hotel?

What were your favourite things about it? Was there anything you did NOT like? Share your thoughts here! And if you have photos, we'd LOVE to see those too!
Go to Homepage
Did you find my site helpful?  Please spread the word and share it with others!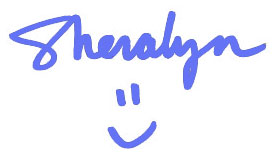 ---