Kaanapali Beach, Maui
BEST. BEACH. EVER.
This page may contain compensated affiliate links. For more information, please read my disclaimer.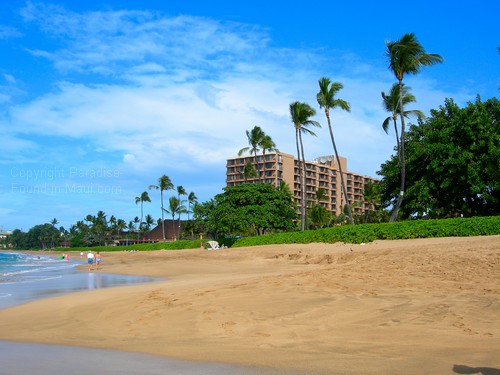 Kaanapali Beach, Maui (the portion just north of Black Rock) is my FAVOURITE beach out of ALL the beaches I've ever been to. Once you see it for yourself, it won't be hard to understand why I think it's the best beach ever!
This stretch of heavenly white sand is everything you could ask for if you're interested in suntanning, swimming, and snorkeling.
Pretty much all of Kaanapali Beach, Maui lies in front of the resort hotels of West Maui. I would seriously consider choosing to staying at a property north of Black Rock such as the Royal Lahaina Resort just to be in a prime location to enjoy this most perfect stretch of sand!

Have a favourite Maui beach? Click here to share it with us!
What makes Kaanapali Beach, Maui not only my favourite, but one of the world's best beaches?
For starters, the sand is fine and velvety soft underfoot. There are NO stones and rocks! If you're looking for a beach where you can walk in the surf barefoot at sunset, there will be no disappointments here!
What about swimming?
When we were there in winter, the ocean was calm and swimming was a pleasure! In fact, the swimming was SO good, that we even saw dolphins frolicking there! (although much further away from shore than us!)
Have you heard that Kaanapali Beach can be crowded?
That's why my favourite part of this beach is the portion just NORTH of Black Rock - this area was blissfully uncrowded.
In contrast, on the south side of Black Rock, it can get really jam packed full of people!
And, I must not forget to mention the snorkeling at Black Rock, Maui!
If you get restless just lounging on the beach, snorkeling at Black Rock is only a short stroll down the beach! We were fairly new to snorkeling, and loved the fact that we could snorkel here for FREE and see hundreds of fish in the crystal clear waters.
My Kaanapali Beach Maui Tips
This beach definitely favours those who are staying at the resorts along the beach, especially where parking is concerned. There is very limited parking available to those who are NOT staying at one of those resorts, and if a non-hotel guest DOES find parking, they'll have to walk a bit until they find the beach. We were fortunate to be staying at the Royal Lahaina Resort, so getting to this prime stretch of beach was a breeze for us!
Grabbing a bite to eat will not be a problem as the resorts have restaurants where you can order take-out. However, you'll probably want to tidy yourself up before going to some of the resort restaurants, as you may feel out of place if you show up dripping wet with sand from the beach stuck to you!
Restrooms are available at the resorts, although this will likely involve making your way through the hotel lobby etc, so again, depending on the resort, you may want to tidy yourself up a bit before proceeding there.
Outdoor showers are conveniently available close to the beach in front of most of the Kaanapali resorts.
And, my number 1 Kaanapali Beach Maui tip:
Our favourite way to spend our "beach days" here was to rent one of our hotel's padded double loungers for the day. They had a handy little table in the middle (for your Mai Tai, of course!), and an enormous adjustable awning that could shield you from the sun if it got too hot. On previous vacations, we'd been too budget-conscious to rent one, thinking surely they couldn't be THAT great... but wow, now that I've tried them out, I'm converted! They made our beach days the ULTIMATE in heavenly comfort!
So... do YOU have a favourite Maui beach?
Click here to tell us about your favourite beach in Maui!
More articles of interest:
1) One beach can't possibly be enough on a Maui beach vacation, so click here to read about our top beach picks!
2) Find out what the Kaanapali area has to offer here: Kaanapali, Maui: A Playground Fit for Royals
Go to Homepage from Kaanapali Beach, Maui
Did you find my site helpful?  Please spread the word and share it with others!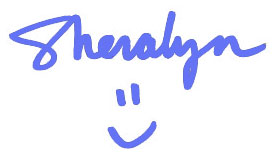 ---