Magic on Maui
by Brian Christoferson
(Spokame, WA, USA)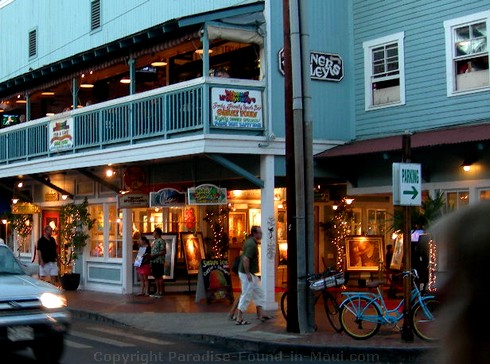 Front Street, Lahaina
Our "Night of Magic Maui" started out with a nice walk through Lahaina. The night was warm and my wife was glowing. It was our 25th Anniversary night.

We got the best pictures of the trip with my wife staring out into the sunset through the palm trees.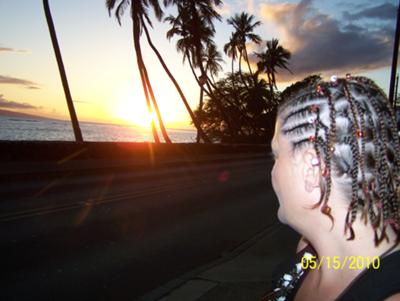 The Woman of My Dreams





She was sporting a new hair-do that I call the Bo-Derek Look. My beautiful bride knocked my socks off with that photo. Someday soon, I hope to have an artist paint this photo to forever capture the essence of the evening.

We also strolled into one of those Pearl jewelery stores where patrons select an oyster. I don't know what the chances of selecting a Silver Pearl on our Silver anniversary night, but that is what happened to us. We selected a Maui themed pendant to set the pearl and the most beautiful lady in the world was riding on a cloud for the rest of the evening.

Later that night we strolled up to Kaanapali and had dinner at one of the beachside restaurants. The moon was glistening off both the woman of the evening and her silver pearl. What a night.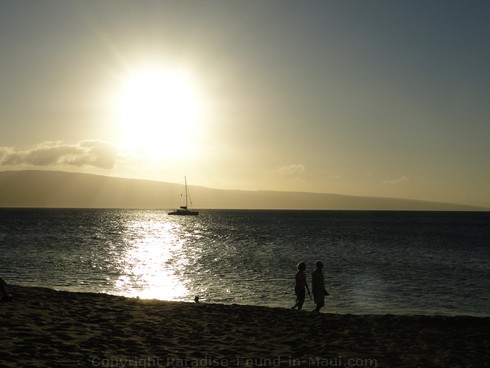 Kaanapali Beach at Sunset
I will always remember that evening in Maui. Wow ... let the good times roll.
Hi Brian!
What a wonderful story! Congratulations on celebrating your 25th wedding anniversary!
I can't think of better place to celebrate such a romantic occasion than Maui!
Sheralyn
:)
---
More Maui Magic:
A Good Sign
by Paul Haddock
Leesburg, Va
We went on a cruise for our 25th anniversary. This was our first and only trip to Hawaii.

Off the coast we got this picture proving Hawaii is indeed the rainbow state. We interpret this as good luck for the future!
Hi Paul,
Congrats on reaching such a milestone anniversary!
And thank-you for sending in the super photo - the two of you look very content!
Sheralyn
:)