Headed to Maui and Cheap Airfare on Your Wish List?

This page may contain compensated affiliate links. For more information, please read my disclaimer.
When I'm going to Maui, cheap airfare is on my wish list too, so here are my best tips for getting great deals on airfare to Maui, Hawaii! Which strategy you use depends on whether or not you're able to book extremely last minute, just 1-6 months in advance, or many months in advance.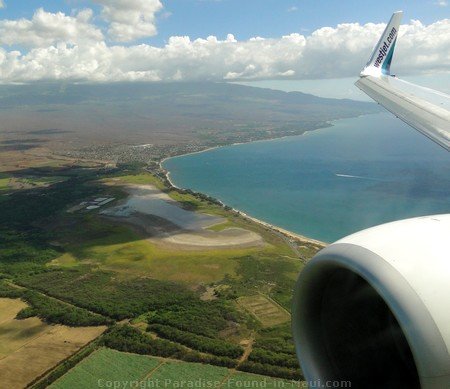 If You're Booking an Extremely Last Minute Flight...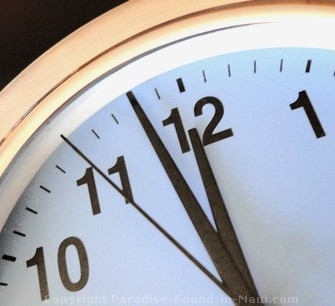 These can be tricky, but sometimes, if you luck out with timing, good deals can be found.
Priceline is fun since you get to name your own price.  For flights to Maui within 7 days of departure, try this Priceline link:

Last-Minute Deals Up to 50% off: Flights, Hotels, Cars, Packages!
(You'll have to click on the "flights" tab once you get to their site)
Go to Maui with Cheap Airfare Booked a 1-6 Months in Advance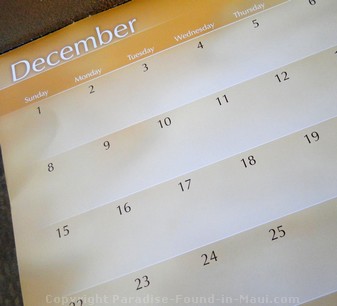 You can still find some great deals on airfare to Maui, Hawaii even though you're doing what most people do and booking one or more months before your vacation. 
For example, as I'm writing this, one of our local airlines has a great deal for Maui. Cheap airfare of about 35% off IF one is able to complete their trip within the next 4 months - this worked out to a savings of over $300 per ticket!  Having up to 4 months advance notice is pretty good for a deal like this if you ask me!
To find these deals, keep a close watch on your local newspaper for airline ads.  And if you find a deal, jump on it FAST!  Since these deals often go live on the airline website before they end up in the newspaper, I've found deals that are already sold out by the time I made the call, first thing in the morning after I received my newspaper delivery.  Crazy!
Better still, watch the airline websites.  They will often advertise sales, and, to make things more convenient, many of them will let you sign up for their deal alerts so the bargains will show up in your inbox as they become available.
Here's one that I recently received from Hawaiian Airlines: (expires March 31, 2013)

Save up to 40% on our Hawaiian Getaway vacation packages.
Great air + hotel options. Limited time only!
And of course, there's always the option of picking from your favourite on-line booking engines in case you turn up something great!  Want to start searching for deals on airfare to Maui, Hawaii?

Hotwire.com:
These guys have my absolute favourite flexible date search feature.
You can search for departures from both U.S. and Canadian airports for fares in any 30 day period for stays of up to 16 nights. It's amazing how much the price can vary depending on the day you fly - I've seen savings of 60% or more, just by varying the timing of your departure by a couple of weeks (And in case you're wondering, it wasn't something like spring break or a holiday that caused the price difference!) Their search function makes it super easy to compare prices - try it - I think there's a very good chance you'll love it!
Hotwire tip: Make sure you compare trips of different lengths since there can be a huge variation in price based on that too.
Here's another Hotwire tip that might save you money, and yet another thing I LOVE about their search feature. If you live within driving distance of more than one airport, Hotwire makes it super easy to check out prices for alternate airports, without making you re-enter everything else (ex. date, length of trip, number of passengers etc.) Try it, and you'll see what I mean - it's great!
HawaiianAirlines:
If you're lucky enough to live in one of their departure cities, these guys often have Low Web Fares
worth checking out. U.S. departure points include: Seattle, Portland, Sacramento, Oakland, San Francisco, San Jose, Las Vegas, San Diego and Phoenix. International departure cities include: Manila (Philipines), Pago Pago (Samoa), Papeete (Tahiti) and Sydney (Australia).
Can You Book Many Months in Advance and Get Cheap Airfare to Maui Hawaii?
Sometimes you still can.  Your best bet will likely be using a site like Hotwire.com to get an idea of price ranges for the time you're looking to fly. 
If that fails, you could still save some money if you manage to get bumped.  This may not save you money on your current trip, but you may be able to get a nice reward such as a free ticket for your next trip.  Of course, you have to be willing to delay your arrival to Maui while you wait for the next available flight. 

How does one go about getting bumped?

Book your travel to Maui Hawaii for peak times.  Before you get to the airport, call the airline to see if your flight is overbooked - if it is, ask them if they can list you as a volunteer to be bumped.  Or, you could arrive at the airport plenty early before your flight's scheduled departure time and ask to be put at the top of the list for volunteers to get bumped.  With any luck, you'll be chosen and collect a nice discount or free ticket for your next trip!

Important: If you decide to try this strategy, make sure you ask the airline ahead of time what, exactly, you will get for agreeing to be bumped from your flight.  Policies will vary from airline to airline - you'll want to make sure the reward is worth the trouble you're going through!
More options for saving money on travel to Maui if you need to book your flights far in advance:

Maybe you need to book early because you have young kids and need to get the best seats in economy and the most convenient possible flights to ensure a tolerable journey to Maui.  Maybe you need those good seats and good connections because you're flying from a long way from Eastern Canada, the U.S. East Coast or Europe.  Maybe you need to book early because of your employer's need to know far in advance when you'll be taking your vacation... 

Whatever the reason, here are some great tips that almost anyone can use to trim the price of airfare to Maui Hawaii!
Home > Maui Travel > Maui Cheap Airfare
Did you find my site helpful?  Please spread the word and share it with others!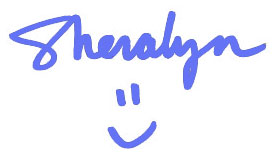 ---