Maui Golf Courses in Wailea:
The Gold, Emerald and the Old Blue!
This page may contain compensated affiliate links. For more information, please read my disclaimer.
Wailea's Maui golf courses have been ranked by Golf Digest as among the best in North America.
With their gorgeous ocean views from every hole, views of Haleakala, colourful foliage scattered throughout, and terrain tailored for golfers of almost any skill level, it's not hard to see why!
If you're looking for some great golf on your next Maui golf vacation, Wailea's 18-hole Championship Gold, Emerald and Blue courses are worth a look!
Wailea Gold Course
The Wailea Gold course opened in 1994 and was designed by golf course architect Robert Trent Jones II with a rugged style of terrain. It is aimed at those looking for a real test of their skills on the golf course - in fact, it is the most challenging of these 3 Maui golf courses. However, because there are 4-6 tee boxes on each hole, this par 72, 7078 yard course can be played by golfers of almost any skill level.
A really unique feature of this course is the presence of several prehistoric lava rock walls. These were carefully preserved during the construction of the course, and will hopefully be around for generations of future golfers to enjoy!
Reserve a tee time at the Wailea Gold Course!
(Link will open in new window.)
Wailea Emerald Course
This par 72 course, built in the mid-nineties, was also designed by Robert Trent Jones II. But rather than being designed as a test of skills, this 6825 yard layout was made with pure enjoyment in mind. To accommodate varying levels of skill, there are 4-6 tee boxes per hole, just as on the Gold course.
This lush and tropical course would be a great choice for anyone who views golf in Maui as a relaxing form of recreation, rather than as a test of concentration and endurance. This, combined with the fact that the Emerald is viewed as a particularly woman-friendly course, would make the Wailea Emerald my first choice out of these 3 Maui golf courses.
Reserve a tee time at the Wailea Emerald Course!
(Link will open in new window.)
Wailea Old Blue Course
This par 72 course, designed by Arthur Jack Snyder, is said to be one of the most popular Maui golf courses. It's been around since the early 70's, and has hosted several professional tournaments.
Its resort layout meanders through Wailea thus giving golfers a tour of the resort as they golf on greens bordered by picturesque Kiawe trees.
Similarly to the other Wailea golf courses, golfers with varying levels of skill can play here, as there are 4-6 tee boxes per hole.
Reserve a tee time at the Wailea Old Blue Course!
(Link will open in new window.)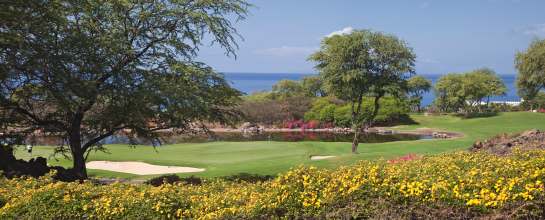 Price
The Gold and Emerald courses are the most expensive of the 3. The Old Blue is significantly less expensive - it's a great choice if you want to trim your expenses a bit!
Good Eats!
There are several restaurants within the Wailea Golf Club: The Seawatch Restaurant, Mulligan's on the Blue, and Joe's.
The Seawatch Restaurant is an elegant place. Prices for breakfast and lunch aren't bad, but dinner is quite expensive.
Mulligan's On The Blue is the place to go for casual dining at reasonable prices. They serve breakfast, lunch and dinner.
Joe's in Wailea is only open for dinner and reservations are recommended. Their dinner prices are generally less expensive than those at The Seawatch Restaurant.
More articles of interest:
1) Kapalua, Maui offers world class Maui golf courses. Find out more in Kapalua: Golf at World-Class Courses Just Like the Pros!
2) Kaanapali Beach Resort's golf courses offer something for all skill levels. Read all about the Kaanapali Kai and Royal Kaanapali golf courses here!
3) Find out more about what the Wailea area offers here: Wailea, Maui: THE Place to Be if You're Looking for Upscale Elegance
Go to Homepage from Maui Golf Courses
Did you find my site helpful?  Please spread the word and share it with others!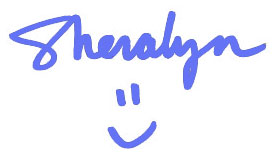 ---