The Maui Marathon:
An Exciting Addition to the
Maui Events Calendar!
The Maui marathon is on the Maui events calendar of running enthusiasts worldwide! So, if you want to join them for the 2011 event, mark your Maui events calendar for Sunday, September 18, 2011!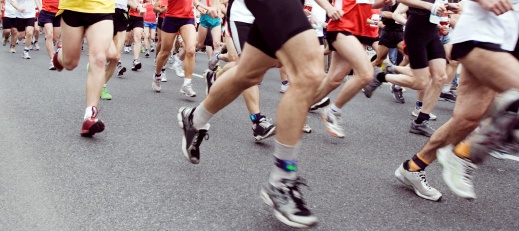 The Full Marathon
The 17 mile Maui marathon starts bright and early in Kahului and will take runners past Maui's picturesque sugarcane fields before coming up to the breathtaking Pacific coastline. As the runners make their way up the coastline, they'll be treated to views of the neighbouring islands of Kaho'olawe, Lana'i and Moloka'i. After making their way through the historic fishing town of Lahaina, runners won't have far to go before they reach the finish line near Kaanapali's Westin Maui Resort and Spa.
This marathon is a qualifier for the Boston Marathon and is USAT&F certified
The Half Marathon
If you'd like to participate, but 17 miles sounds a bit long for you, don't despair! The Maui Half Marathon is only 13.1 miles long and features a totally flat course!
The Half Marathon starts in the Kaanapali Beach Resort's Whaler's Village and traces a path to Lahaina and Launiupoko Park. At the park, runners will turn around and make their way back along the coast to Kaanapali, Maui.
2011 Marathon Weekend Events
The 2011 Marathon Weekend Maui Events Calendar included events such as:
Sports and Fitness Expo at The Westin Maui
"Rock the Run" Pasta Party at the Hard Rock Cafe
Maui Tacos 5 kilometer Fun Run starting at Whaler's Village
Maui Go Red For Women Ambassador 5k Walk
Maui Marathon and Maui Half Marathon
Awards Ceremonies
The 2010 Marathon attracted almost 2500 runners from all over the world! Honolulu's Matt Stevens took first place in the men's division with a time of 2 hours and 47 minutes. Japan's Yoko Yamazawa finished first for the women with a time of 3 hours and 13 minutes.
For more information click here to go to the official marathon website. (Link will open in new window.)
More articles of interest
1) Check out our Maui Events Calendar to find out what's going on in Maui during your stay!
2) Since many of the marathon events take place in or around the Kaanapali area, you may want to read more about the Kaanapali Beach Resort Area!
Go to Homepage from Maui Marathon