Maui Travel Tips:
Travel to Maui With Kids
Made Easy!
This page may contain compensated affiliate links. For more information, please read my disclaimer.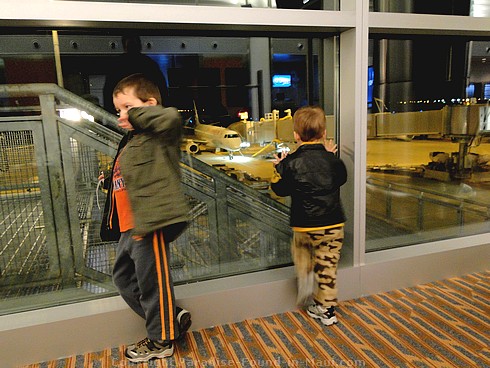 Traveling with young kids? Me too! Here are my top Maui travel tips for surviving the journey to "The Valley Isle" with kids in tow!
But first, I'll explain what I was dealing with on the day we would fly to Maui: 2 preschoolers who we had to wake up a full 4 hours earlier than they usually get up in the morning, and the fact that it would take 20 hours to get from our home to our condo in Maui.
Happily, we had no tantrums, no crying fits, just 2 happy kids. How cool! Here is what worked for us:
Maui Travel Tips:
Travel With Kids Made Easy!
1) Get to the airport earlier than you would if traveling without your kids.
Following this Maui travel tip meant we arrived at the airport a half hour earlier than we needed to - this made everything way less stressful and so much less rushed, especially when going through security. I think the fact that we were relaxed about everything helped our kids feel the same.
2) If you have young kids who are really attached to their travel cups of milk, plan for having to empty it before going through security.
We let our kids know well ahead of time that they could drink as much as they wanted pre-security, and that we would buy them fresh milk as soon as we were through! This Maui travel tip kept them content for the 15 minutes or so that they had to go without their beloved milk. (Check the current regulations for rules regarding children and milk... although they were still young, mine were too old to take their milk through security.)
3) Once you're through security, make it fun - find a place where they can burn off energy and explore before they have to sit still on the plane!
You'll probably have time to kill before boarding your flight, so find a spot where your kids can play - most airports these days have a play area for kids.
Also, if your kids like to explore new places, they might have fun exploring the terminal from one end to the other! Experiment and find out what gets your kids excited!
4) If your airline allows those with small children to board early, then do so.
Following this Maui travel tip made it so much easier to stow away our carry-on baggage while watching our kids since we weren't crowded by all of the other passengers.
5) Bring toys, books or other entertainment to keep your younger kids occupied during the journey to Maui.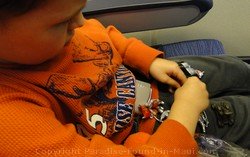 I was quite worried about our first long travel day to Maui with our kids... so I admit to going a bit crazy on this one!
Prior to our trip, I went to our local Dollar Store, purchased a bunch of small, inexpensive toys, and wrapped them up like presents. Our kids knew that IF they were well behaved, they would get a present to open! The novelty of a new toy every now and then kept them thoroughly entertained - they loved unwrapping their "Maui presents" and finding out what treasure was inside!
I also purchased several brand new, inexpensive colouring books and some washable crayola crayons to go along with it. The washable crayons are fabulous because if your kids accidentally colour on something they shouldn't have, it wipes off as easy as butter!
Maui Travel Tip: A portable DVD player is a parent's best friend!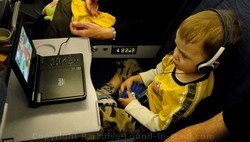 Since my kids were too young to sit side-by-side for so long without bickering, we kept them separated - 1 with me, and 1 with my husband. However, this made it impossible to share the same DVD player. So, this is me being a bit excessive perhaps, but I bought them each a $50 portable DVD player so there would be no arguments over whose turn it was to watch a movie.
(While anywhere but on a crowded plane at 20000 feet, my kids know sharing and taking turns is expected... but I wanted this flight to be EASY... removing the need for 2 overtired preschoolers to share seemed like a good plan to me!) Besides, after all the money I'd just spent on our airfare, an extra 50 bucks for a second DVD player didn't seem too bad!
6) During takeoff and landing, prevent ear discomfort by giving small children something to drink (ex. milk).
The swallowing action will help keep the pressure in their ears from building too much and keep them more comfortable. For older kids, give them some chewing gum to munch on, or a candy to suck on... anything that causes them to swallow regularly should keep their ears feeling good.
7) Assuming your child's doctor agrees it's ok, I highly recommend packing some pediatric anti-nausea medication with you.
You just don't know how much turbulence you're in for, and a bumpy ride can make little tummies prone to vomiting if you're unlucky. After watching one of my kids puke their way across the Pacific, I now give them pediatric Gravol before the plane even leaves the ground.
8) Bring an extra change of clothes for your kids!
Whether it's due to messy eaters, leaky diapers, potty-training accidents or puking, you just never know when or where you'll need that change of clothes!
And my last Maui travel tip for an easy trip to Maui with your kids:
9) If possible, consider booking a direct flight from your hometown to Maui.
Eliminating extra airport stopovers en-route will shorten the long journey. Plus, the it'll be nice not to have to haul all of your gear on and off the plane more than absolutely necessary!
I can't find any direct flights to Maui from where I live, but if YOU can, then I think this sounds like a VERY good plan!
So - have you ever traveled to Maui with your kids?
If so, how did it go?
Click here to share your tips and stories about taking the kids on the plane!
More Maui Travel Tips...
1) 2) Tips to Ensure Your Maui Vacation Goes Smoothly!

3) Flying to Maui? Tips for Your Journey to "The Valley Isle"


Have You Ever Taken Your Kids to Maui?
How did you (and the kids!) survive the trip to get there? If you have any Maui travel tips for surviving the journey to Maui with your kids, I'd LOVE to hear them! (I'm sure the other visitors to this page would love to hear about it too!) Or maybe you have a funny story to tell... Please share it!

Go to How Can I Get to Maui?


Go to Homepage from Maui Travel Tips
Did you find my site helpful?  Please spread the word and share it with others!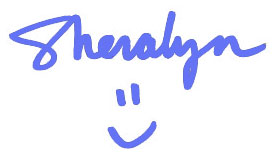 ---