Maui Vacation Stories Collection 3
Heavenly Maui
by Cindy
Washington, MI, USA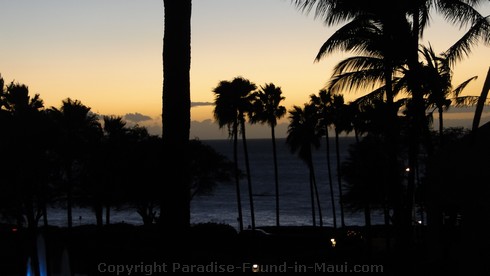 A Beautiful Sunset
I was lucky enough to take a trip to Maui with my husband a long time ago. My husband actually won the trip by competing in a waiters race. He had to carry 4 champagne glasses quarter of a mile and have the most champagne left. If you had less than 16oz you were eliminated. We had thought he lost too much liquid but he had just enough. They announced his name and he carried our second child to the stage to receive his prize for being the best waiter. Then they announced he was going to the finals in Maui. He did not have to pay for his ticket. You know I went. It was so beautiful and so much fun. We really enjoyed it because we never had a honeymoon and we had 2 little daughters at home. We finally had a real honeymoon in the most beautiful place in the world.

They no longer have the waiters race and I don't think I'll make it back anytime soon. I want to go back to Maui to experience a real vacation with my husband. My daughter is getting married in October and they are going to Maui. We gave great reviews. I want to go back and be young again. By the way, he lost at the finals but we still felt like he was the winner.
Hi Cindy,
Sounds like a fun way to win a trip to Maui! I'd lose that kind of race for sure as I am not very good at carrying multiple glasses full of anything!
I'm sure your daughter will have a fantastic time in Maui for her honeymoon - we spent our honeymoon in Hawaii, and just keep going back - we can't get enough!
I'll cross my fingers for you that you find a way to get back to Maui!
Sheralyn
:)
---
Sky of a Different Dimension
by George Freeman
Indianapolis IN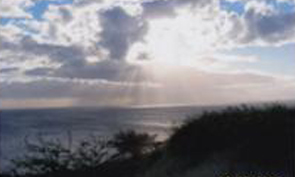 Look at that sky!
I never wanted to go to Maui, Hawaii, but a promise is a promise. My wife wanted to go and I promised for our 25th anniversary she would get her wish. After driving the other road and para-sailing, visiting Front Street, eating local fare, and being tourists, we were exhausted.

One night we walked the boardwalk along Kaanapali and stopped to relax in a hammock. As we looked to the skies, we were treated to the most amazing display of stars in a totally different sky than the Midwest. As we enjoyed the view, one then another and another meteor streaked across the sky. For the next thirty minutes we were mesmerized by the display. The sights and smells, tastes, sounds and feeling of aloha prompted us to start alohaindy. We are now looking for our first business trip to the isle, so we can do all of the things we did not have time for the first trip.
Hi George,
That's awesome that you found such a great way to bring some of Maui, Hawaii back home with you! Would be super cool to see your Alohaindy display at mainland events!
Sheralyn
:)