MAY 2015 Community Lei-Making Event on Memorial Day, Kaunoa Senior Services - County of Maui
Blossoms for the Brave
A Community Lei-Making Event for Memorial Day
Friday, May 22, 2015 9:00 a.m. – 1:00 p.m.
Kalana O Maui (County) Building Front Lawn
200 High Street, Wailuku

Join Kaunoa, the Department of Housing & Human Concerns and Mayor Alan Arakawa as we honor our Veterans this Memorial Day! To recognize each hero, a total of 2,700 lei are needed for placement at Maui Veteran Cemetery in Makawao for Memorial Day ceremonies. Loose flowers are also needed for the aerial flower drop. Finished size is 16" for pre-sewn lei.

You can help! Stop by between 9:00 a.m. and 12:30 p.m. to make a lei AND/OR bring flowers between 8:30 a.m. – 1:00 p.m. to the South High Street parking lot in front of the County Building.

Examples of materials needed:
Green ti leaves (cut & frozen) ● Crown flowers ● Orchids
Bozu flowers ● Plumeria (buds & partially open)
Bougainvillea flowers & leaves ● Other flowers & greenery

SHUTTLE available from Ichiro "Iron" Maehara Baseball Stadium parking lot every ½ hour from 8:30 a.m. Last return at 1:30 p.m.
We hope to see you there! For inquiries, call Kaunoa Senior Center at 270-7308.

Join in and write your own page! It's easy to do. How? Simply click here to return to Maui Events.
Did you find my site helpful?  Please spread the word and share it with others!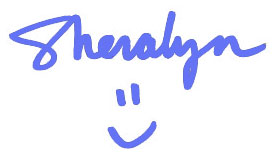 ---