The Pacific Whale Foundation
Maui Whale Festival!
The Pacific Whale Foundation puts on their fantastic Maui Whale Festival every year during the Maui whale watching season! (December to early May)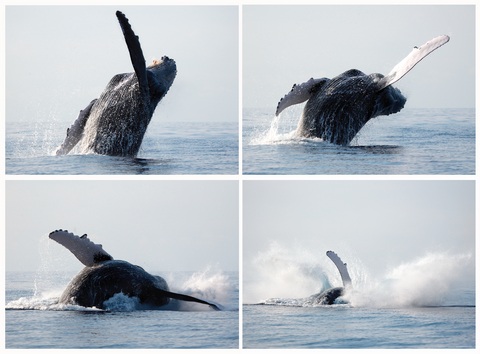 The great news for us vacationers is that most of the events are recurring - so no matter when we're in Maui during whale season, odds are there will be a few whale festival events for us to choose from and attend!
Some of these recurring events are particularly cool! Stuff like:
More fun options include:
(The Pacific Whale Foundation sunset cocktail cruises are fantastic! When my husband and I went on a sunset Maui cocktail cruise with the Pacific Whale Foundation a while back, we left with GREAT memories!)
The Maui Whale Festival also has some fun one-time events such as:
Golf Fore the Whales fundraiser
The Run For the Whales marathon race
The Great Whale Count
The Parade of Whales in Kihei, which is always popular with children
If you happen to be on "the Valley Isle" during Maui whale watching season, be sure to keep an eye on my "Paradise Found in Maui" blog for announcements about festival events going on near you!
More articles of interest:
1) Want to go whale watching in Maui but having trouble deciding which tour to take? "Maui Whale Watching Tours: My Top Picks and More!" will help you find the perfect tour for YOU!
2) Get the MOST out of your Maui whale watching experience with "My Top Tips for Unforgettable Whale Watching in Maui"
3) For more events on "The Valley Isle," see our Maui Events Calendar.
Go to Homepage from Pacific Whale Foundation Maui Whale Festival