D. T. Fleming Beach at
Kapalua's Ritz Carlton, Maui
But you don't have to stay there to play here...
Kapalua's D. T. Fleming Beach Park in front of the Ritz Carlton, Maui, is a picturesque, wide stretch of fine white sand that's a great place to spend a day at the beach. But resort guests aren't the only ones who get to play here - this beautiful beach has a sizable free parking lot that makes it easy for anyone to drive over and lounge around here!
---
The Ritz Carlton in Kapalua, Maui
The 5-star Ritz Carlton is just a short stroll away from the beach.  This property just oozes elegance, has top notch dining and services, a 3-tiered pool deck, a decadent spa with treatments inspired by the Hawaiians themselves, luxurious rooms and suites...
Click here to read more about the Ritz Carlton in Kapalua, Maui.

---
Things to Do at D.T. Fleming Beach Park
If the wind and sea are calm, this Kapalua beach can be great for swimming.
Insider Tip: Your best bet to find calm winds and seas here is in the morning!
Boogie boarding can also be a lot of fun here. In the afternoons, the wind often picks up which can make the surf a bit rough.
If you enter the water here, be on the lookout for strong currents. When we were here, the beach had lifeguards which is great - if you're not sure whether or not to enter the water, you can always ask them for advice!
We loved the tall ironwood trees lining the backside of the beach because they provided tons of shade.
Although we didn't spend the whole day here, if you do, you can use the BBQ grills and picnic tables for a easy outdoor meal!
---
Book Activities for Your Maui Vacation
LOW-PRICE Guarantee
---
Other Info
There are restrooms available near the parking lot.
The park is open from 7 a.m. until 8 p.m.
Directions to D. T. Fleming
Beach Park in Kapalua
Guests of the Ritz Carlton, Maui, have it really easy - it's just a short stroll down a paved pathway to the beach. But even if you're not staying at the Ritz Carlton, Maui, it's still super easy to get here!
From Lahaina or Kaanapali, just follow the Honoapiilani Highway north towards Kapalua. Eventually, you'll pass Office Road on your left (this is the turn-off to get to the Ritz Carlton, Maui). Keep heading north on the Honoapiilani Highway until you reach Lower Honoapiilani Road. Make a left turn here. (You'll see a sign at the intersection for D. T. Fleming Beach Park). Follow this road to the parking lot for the beach.
---
Find Out More
---
Find Deals on Places to Stay in Kapalua
---
 Go to Homepage from D. T. Fleming Beach
---
Did you find my site helpful?  Please spread the word and share it with others!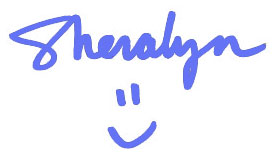 ---