The Gazebo Restaurant in Napili, Maui: Breakfast Worth the Wait!
by Sandy
(Vancouver, WA)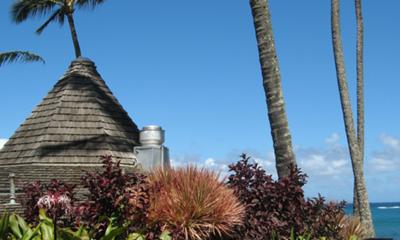 Approaching the Gazebo
It was September 2009 and we had a week on Maui with our good friends Richard and Kathy. We had the most amazing time on the island and had so many wonderful experiences.

Well, we all know, when you're on vacation, one of the perks (at least for me) is not having to cook. After asking around for breakfast recommendations, the Gazebo at the Napili Shores Resort sounded appealing to us for a couple of different reasons.

Our husbands liked the sound of an ample serving of food that was delicious, filling, but also reasonably priced. Visions of a casual, yet beautiful location is what appealed most to us women. We were also warned to expect a wait.

Thankfully, we had good directions because we would have never stumbled upon this little gem on our own. Talk about a peaceful place to have and even wait for breakfast! It was so worth the wait (of over an hour) and lived up to everything we had been told.

It was truly a quaint spot with an inviting view. We especially enjoyed discovering the sea turtles in the bay while we waiting for a table.

I ended up ordering and loving the macadamia pancakes with butterscotch flavored whipping cream. My husband ordered the breakfast fried rice. Since the food portions were so enormous I needed to split the pancakes with my husband. He needed a doggy bag for his food because after helping me out he was simply too full. After sampling his very tasty breakfast rice each one of us was eagerly anticipating eating his leftovers later that day.

Only disappointing fact about this whole story is...... when we got up leave the Gazebo, we accidentally left the "to go" container with our breakfast rice sitting on the table. I still, to this day, crave and think about that fried rice along with the incredible view.

Needless to say, I'm really looking forward to going back there again!

Aloha!


Hi Sandy!

Everything looks absolutely delicious - and what a treat to see the sea turtles as you waited!

This place gets dynamite reviews - I'm SO glad you mentioned it... I'm thinking we ought to check it out on our next trip.

Thanks so much for sharing your experience there!

Sheralyn
:)

Did you find my site helpful?  Please spread the word and share it with others!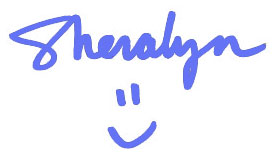 ---