What Happens When You Don't Book a Car Rental in Maui for Your Honeymoon
Car Rental Counters at Kahului Airport
My Favourite Van Ride...
by Chris
(Clayton, NC, USA)
My wife and I had it all planned you. She said, 'I'll plan the wedding all you have to do it plan the honeymoon'. This sounded simple enough. Well... Our wedding was in the middle of what seemed a monsoon, or the area of Pennsylvania we were in, the 40 year flood. Needless to say it started raining three days before our wedding and from what I hear until 5 days after. This was July, 25th 2006. We couldn't wait to get on our honeymoon to wonderful Maui, Hawaii.

On our trip from PA to Maui, our plane did not give us side by side seating, even on our honeymoon, the people who sat beside my wife we apparently very discourteous to say the least. So we finally arrive in Maui after a 14 hour trip, it is about 10:15 local time, it is windy looking like it is going to rain and I do believe the airport is going to close at 11:00 and yours truly did not get a rental car because he was not 25 years of age and believed that there would be public transportation.

Needless to say my wife of all of two days was not pleased and very tired. What should we do....good question.

I look at the car rental people, they say they are either out of cars or closing shop.

I am on my honeymoon, this is all I had to do and I was failing!!

Well one of the attendants suggested an airport van taxi type deal...SWEET!!! The price was right, although at this time any price would have been right. They take us to our wonder inn and it was truly nice. While this van ride was a blessing, it still did not help us in the fact that we did not have transportation. We decided to wait until the next day and look around.

Well Maui was not as public transportation friendly as I had hoped... major bonus points lost here, so we decided to walk around. The first thing we ran into was a boss frogs scuba shop. We asked the guy about transportation and what we could do. He told us we would definitely needed a car. He thought about it and said, 'Hey, Frank, the guy out front in the information booth I believe is friends with some people at a local car rental agency, ask him.' With this good news we trek out to the front where the information booth was and notice a man who was tan, long grey hair and looked to be a cross between a hippie and islander. I was kind of scared to be sure but with the way everything else went so far, I really had nothing to lose and would do just about anything to get back in my wife's good graces. We ask Frank... who, it turns out, IS super awesome. He pulled out his cell phone, called his friend at a local rental car and said, 'they are out of wranglers but have a 2 year old sedan, is that okay?'.

okay? is this okay? This was freaking the best thing that could happen to a man who thinks his honeymoon was going down the tubes!

He has no idea how many cartwheels are going through my head. I said, 'YES that would be WONDERFUL'. Well, Frank told us a van would be around in 10 min. to pick us up and take us to the car rental place. What a blessing. Not only do they have cars but they take you to them. Well ten minutes goes by and a black van pulls up. You know the ones where there are no windows, the seats were cut and looked they had gone through a war and the driver looks a like a left old guy from Woodstock. Yes, this was that kind of van. We looked at it and said...uhhh. I guess it is alright. After a slight hesitation, we decided we had been blessed so far and would continue on. Turns out this man was super nice as well, took us to the local car rental place. We got our two years old car which looked new for half the price as the rental companies online and didn't have to hassle with not being 25. Best van ride ever, saved my honeymoon. We went on to have a wonderful week in beautiful Maui and dream about going back every anniversary.
Hi Chris,
Your story shows so well the Aloha Spirit that's found in Maui. So glad to hear you found help to get a last minute rental car!
Sheralyn
:)
Join in and write your own page! It's easy to do. How? Simply click here to return to Your Maui Hawaii Vacations Stories.
Did you find my site helpful?  Please spread the word and share it with others!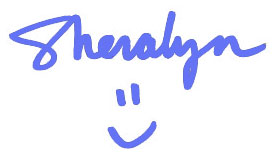 ---