At The Hyatt in Kaanapali:
"Half and Half"
by Adrienne
(Dearborn, MI, USA)
Maui is such a beautiful island with so much to do that there's no shortage of wonderful tales, but I've selected one that's a little different.

When my family visited Maui, we stayed at the Hyatt in Kaanapali. It was a beautiful hotel with so many amazing things - penguins in the lobby, it's own art gallery, great snorkeling, but it also featured a restaurant with tables lining a small pond with swans. There was one swan that was very unique, it was neither black nor white but both - and was quickly dubbed Half and Half by my little sister. So everyday, we'd sit down to our breakfast of fresh pineapple and tropical delicacies and watch Half and Half the Swan zoom around the little pond, faster and more lively than all the other swans. Although it seems like a simple thing, this memory lives on of a happy time spent with my family amid the many wonders of Maui.

Hi Adrienne

Those penguins, swans and other wildlife at the Hyatt are such a cool feature, aren't they! We want to take our kids to see them on a future trip - I'm sure they'll absolutely love it!

Sheralyn
Join in and write your own page! It's easy to do. How? Simply click here to return to Kaanapali Beach Resort: Hyatt Regency Maui Reviews.
Did you find my site helpful?  Please spread the word and share it with others!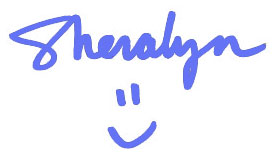 ---