Best Beaches in Maui for a Day of Swimming and Lounging Around
This page may contain compensated affiliate links. For more information, please read my disclaimer.
Are you wondering what beaches in Maui are the best if all you want to do is relax, swim and suntan all day long?
We were wondering the exact same thing! So... from our personal experiences along with some research, we've come up with a few recommendations for you!
All of the following beaches in Maui meet our MUST HAVE criteria for the perfect beach for relaxing, swimming and suntanning all day: they all have sandy shores (not rocky!), restrooms, showers, are family friendly, and easy to get to.
South Maui: Kihei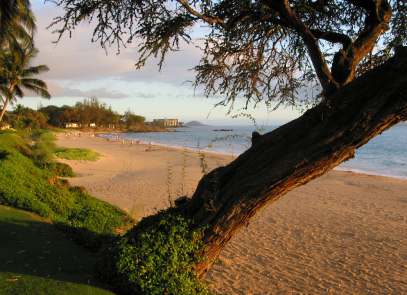 If you're staying near Kihei, Kama'ole Park I, II, and III are all great beaches.
Amenities at these beaches include restrooms, outdoor showers, picnic tables and grassy areas. The sand here is fine, and especially at the Kama'ole I and II, the swimming conditions are generally said to be good. Another great feature of Kama'ole Beach is that there are usually lifeguards present.
South Maui: Wailea
If you're staying in Wailea, both Polo Beach and Wailea Beach look fantastic.
I was unable to decide which one to choose, so I figured I'd just list both of them and let YOU decide for yourself!
Wailea Beach is located in a major resort area and can be crowded. However, its redeeming quality is that the area is absolutely beautiful and said to be ideal for swimming.
Polo Beach is a bit more casual, with BBQ grills and picnic tables. A perk is that snorkeling is said to be great at Polo Beach.
West Maui: Kaanapali Resort Area
I know this next choice will seem like an unimaginative choice for this area, but this beach truly is fantastic and was our absolute FAVOURITE BEACH!
What is the name of this beach you ask?
Kaanapali Beach!
It truly deserves to be included on any list of the best beaches in Maui. You can read all about it on my Kaanapali Beach page! You'll see why Kaanapali beach is the ultimate beach for swimming, snorkeling and lounging around!
More articles of interest:
1) If these beaches aren't enough for your Maui beach vacation, click here to read about more of our top beach picks!
2) Our Top Things to Do on Maui to Relax!
Go to Homepage from Beaches in Maui
Did you find my site helpful?  Please spread the word and share it with others!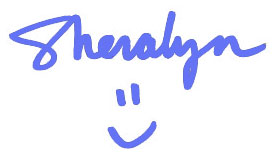 ---