Review: Drums of the Pacific Luau at the Hyatt Regency Maui

This page may contain compensated affiliate links. For more information, please read my disclaimer.
Here are my insider tips and review of the Hyatt Maui's "Drums of the Pacific" Luau.  I'll let you in on why it's one of my favourites, help you choose the best seats, recommend where to get tickets, pricing and more...
The Setting is Drop Dead Gorgeous

Now almost every luau is right on the beach surrounded by tropical foliage and palm trees - so obviously, being Maui, it'll be beautiful no matter what.  The Hyatt has done this too.

But...
Then they took this beautiful setting and made it over-the-top.  To be honest, it's the best I've seen on the island. 
They've built a stage and luau area with gorgeous faux stonework that really adds to the natural beauty already there.   It just sets the mood.   You feel like you're at a theater production or something.  Very nice is all I can say.
Pre-Show: What to Expect

Anyone with VIP seating like we did was greeted with a beautifully crafted Ti Leaf Lei.  The remaining guests received a shell lei, also very pretty.  (2014 update: VIP guests now get a fresh orchid lei instead! Sweet!)
Next, you'll have a chance to select a Mai Tai or fruit punch before your host escorts you to your seats.  
Just like the setting, the pre-show was also better than the average luau.  Not only did they have live Hawaiian music, but they also entertained everyone with some hula up on stage.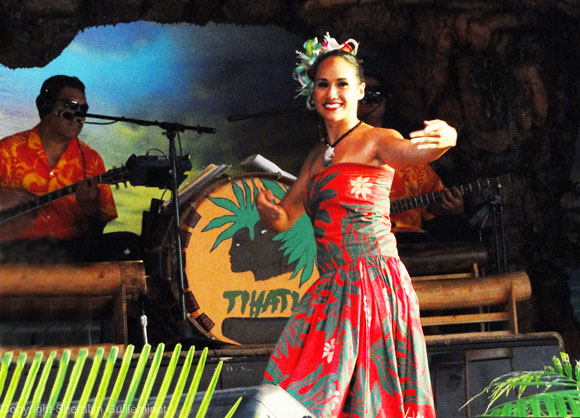 Throughout, we didn't even have to leave our seats to get a drink, since the servers were already coming around and taking orders. 
And if you enjoy shopping, be sure to sneak out for a peek at the souvenirs for sale.  You'll find them right outside the entrance to the luau grounds.

The Food: You're Not Going to Believe This...

So get this.
All my life, I've never liked ocean fish.  I'll take freshwater fish like pickerel or perch, breaded and pan-fried with lemon thank-you-very-much, but NO OCEAN FISH FOR ME!
Until I had the fish at the Hyatt's luau in November of 2012.

It changed everything.
As I usually do at these things, I'll take a little bit of the fish just to try it.  It's a buffet, it doesn't cost me anything extra to try it, so why not, right?  And after one bite, that fish inevitably goes in the garbage.  It's just not my thing.  Or so I thought.
It turns out that all I needed to do was try the Mahi Mahi (yes, an ocean fish in case you didn't know!) at the Drums of the Pacific Luau. 
It was a cilantro-crusted Mahi Mahi with lemon-ginger beurre blanc, and was so divine that I gobbled it all up and went back for seconds.

Can you believe it?
Buffet food is NOT supposed to be this good... especially fish... from the ocean no less! 

Of course, it's not just the fish that was delicious.  The entire buffet at the Drums of the Pacific Luau was one of my favourites to date. 

Here are a couple of my favourite dishes (couldn't get a photo of the Mahi Mahi, it was all gone by the time I got there with my camera!  Ha, no surprise there - it was freaking amazing!)...
Here are the stir-fried vegies with Molokai sweet potatoes (gotta get those vegies, right?):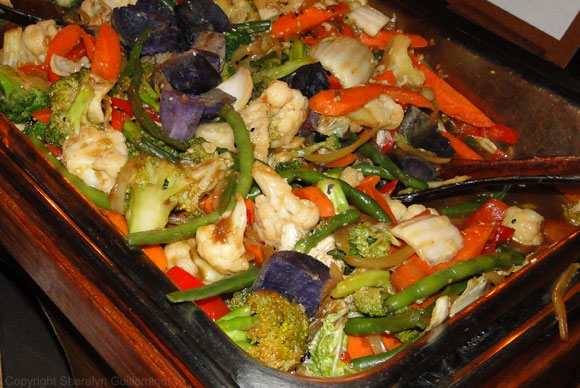 Huli-Huli Chicken for savoury sweet meaty goodness: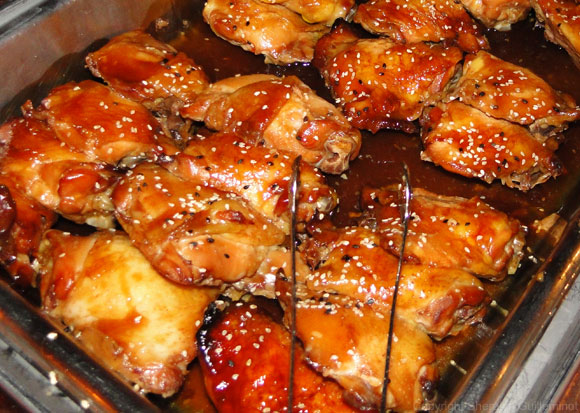 And other items on the menu included:
assorted salads
fresh fruit platter
kalua pork (so good!)

cilantro-crusted Mahi Mahi with lemon-ginger beurre blanc (OMG, I say again, this was so good!)
fried rice
condiments
poi rolls with lilikoi butter 
assorted deserts (my favourite was the chocolate and macadamia nut mousse pie - it's heaven on a plate, trust me!)
My review of the Drums of the Pacific Luau's buffet can be summed up in 1 word: YUM!

You'll Love the Show on That Gorgeous Stage

So the show at the Drums of the Pacific Luau is top notch, and marries well with the beautiful staging.
Even the imu ceremony is part of the show.  You sit comfortably in your seat while they parade the kalua pig right through the audience:

After everyone has gotten themselves heaping plates of food from the buffet, the real show begins, including a Polynesian fashion show, followed by authentic dance and music from all over Polynesia: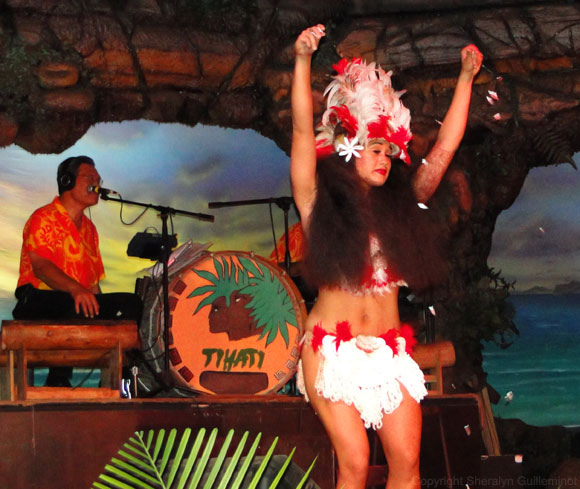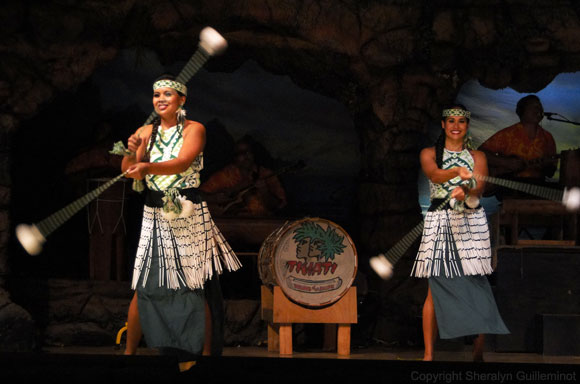 And of course, there's everyone's favourite, the fire knife dancer: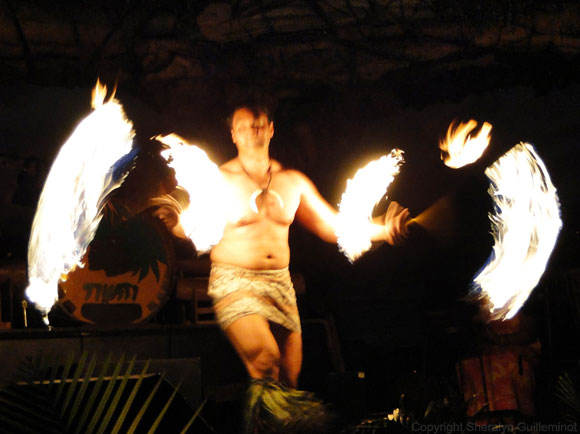 Check out one of the Hyatt's fire knife dancers in action, and hear the thumping beat of the drums:

2014 update: They now have THREE fire knife dancers for their finale - the perfect excuse for me to check out their show again!

---
Insider Tips and Review of Seating Options

To get you oriented, here is how the seating is arranged: 4 tables deep, tables arranged end-to-end away from the stage, 16 people per table.
Row 1 of tables = VIP seating
Row 2 of tables = Preferred Seating
Rows 3 and 4 of tables = Regular Seating

So here's the deal.  If you can afford the extra charge, then I highly recommend that you book the V.I.P. seating directly through the Hyatt Maui (you can't get it anywhere else.)  This is where I was sitting and why I was able to get all those close-up photos of the show that you saw.

The thing is that the seating area for this luau is so deep that if you're unlucky and end up in the last row of regular seating, the performers will be looking very tiny from where you are. 

Here's a picture that I took standing right beside the last row of seating: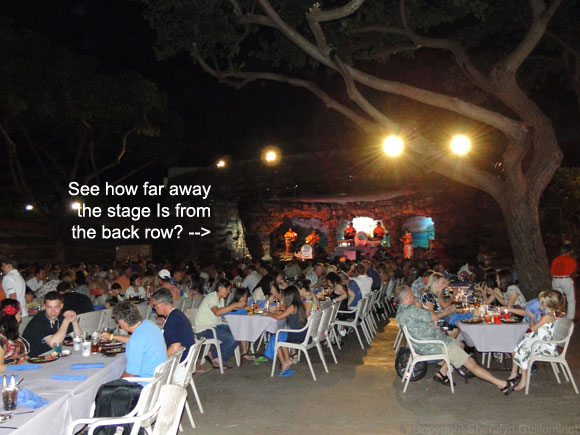 Sure, you'll still see the show from back there since the stage is raised up high enough.  But you won't get nearly the same experience of those sitting close to the front.
And here is the view from the 3rd row of tables - it's significantly improved over row 4, so if you choose the regular seating, this is where you want to be:

The One Thing a Lot of People Don't Know, Which Can Make a Huge Difference to Your Enjoyment of the Show

No matter which seating category you choose, the seats themselves are not assigned ahead of time.  The earlier you arrive before showtime, the better the seats you'll get within your category. 
I'd argue that the closer to the stage you are, the better your view and enjoyment of the show.  Of course, your opinion and review of the seats might be different from mine.
Where to Get Drums of the Pacific Luau Tickets (and Pricing)

Regular Tickets for Drums of the Pacific Luau
Ticket prices for regular seating are as follows:
adults $95
kids age 6-12 $65
under age 6 get in free.
I recommend that you get your tickets at my favourite discount ticket vendor, Barefoot Tours.  I book everything I can through them and LOVE

the convenience of having all of my bookings in one place
the great service, always given with heaps of aloha
their price matching policy that ensures I can always get the lowest available price

the fact that they are a local company

Here's the link to Barefoot Tours.

Preferred Seating Tickets for Drums of the Pacific Luau
"Preferred Seating" will cost you an extra $30 per adult at the time of this writing.
A very cool thing about pricing for children's tickets is that they are charged the same whether or not they are in regular, preferred, or VIP seats. 
Again, I recommend Barefoot Tours for tickets.

VIP Tickets for Drums of the Pacific Luau
The view you get with VIP seating is fantastic, and, as a bonus, the VIP's get first crack at the buffet.  Based on ticket prices at the time of this writing, you'll pay an extra $50 per adult.
And don't forget, unlike adults, children are not charged extra for the VIP seats.
If you want the VIP seating, then you must (at the time of this writing) book directly through the Hyatt Regency Maui.

More Articles of Interest:
1) Need help choosing a luau? Complete Maui luau listings and everything you need to know to choose the perfect luau for YOU!
2) Find out more about places to stay, and things to see and do in Kaanapali, Maui!
3) Read more about the Kaanapali Beach Resort Hyatt Regency...
Did you find my site helpful?  Please spread the word and share it with others!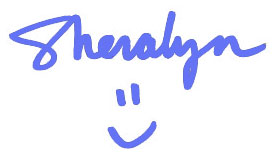 ---