Feast at Lele FAQ's
This page may contain compensated affiliate links. For more information, please read my disclaimer.
(Frequently Asked Questions)
For Feast at Lele tickets, rates, and bookings, check out the "Barefoot Tours" site. (Link will open in new window.)
It seems that certain questions about the Feast at Lele come up again and again, so I thought that this FAQ list might come in handy:
1) Is there a fire knife dancer?
Yes. The show's grand finale features a Simoan fire knife dance!
2) Is this luau suitable for children?
Many people who have been to this luau do NOT recommend it for families with children due to the high ticket prices, and the fact that many children won't like the more exotic food that is served. That being said, if you think your children will enjoy this Maui luau, and you can afford the price of their tickets, then feel free to bring them along!
3) Do I need to make reservations in advance?
I recommend you book your seats well in advance if you have your heart set on this luau in Maui.
This Maui luau is quite popular, and you risk missing out on it if you leave your booking to the last minute. Most reviewers say pretty much all of the seats in the house are excellent, but if you're hoping for front row seats, then book at least a month or two in advance!
4) Is there an open bar?
Yes. And this isn't just any open bar. This open bar offers a premium selection of wines, beers, liquors and delectable tropical cocktails. After perusing their drink menu, I think I'd have trouble deciding where to begin!
5) What makes the Feast at Lele different from other luaus in Maui?
Each group gets its very own private table
There is no buffet dinner - instead, guests will have their 5-course meal served directly to their table!
There is no imu ceremony
There are no traditional island craft demonstrations
6) Are discounts available for Feast at Lele tickets?
No.
7) I'm having trouble deciding between the Feast at Lele and the Old Lahaina Luau... which one should I choose?
This question comes up a lot because these 2 luaus are often said to be the best luaus in Maui.
I say, go to both! But if that's not possible, then which one to choose will depend a lot on your personal preferences.
Here are a few things to consider.
People with children will probably prefer the Old Lahaina Luau. They serve a buffet, and there's bound to be several items there that will suit young tastebuds! As I mentioned earlier, the food at the Feast at Lele may be a bit too unusual for the average child to enjoy.
Those looking for a more intimate experience, will prefer the Feast at Lele due to the private tables. On the other hand, those in the mood to meet new people, may prefer the typical luau seating provided by the Old Lahaina Luau (ie. sharing your table with other luau guests who are not in your group).
If you're looking for a more traditional Hawaiian show, then the Old Lahaina Luau fits the bill (but note that there is no fire knife dancer there).
Price: The Old Lahaina Luau is the less expensive of the two.
8) Is it worth the price to purchase pictures from their on-site photographer?
The on-site photographer is available to take pictures of you and your group for purchase as a momento of your evening here. Most people seem to feel that the pictures taken turn out nicely, but that they are very expensive for what you get. So, my recommendation for saving a bit of money is to just bring along your own camera, and ask one of the other guests to take your picture for you!
9) Where is the Feast at Lele located?
It is located in the West Maui town of Lahaina, at 505 Front Street (right on the beach!)
Tickets, Rates, and Bookings
If you're interested in going to the Feast at Lele, you can get more information on available tickets, prices, and bookings on the Barefoot Tours site. (Link will open in new window.)
When you get to their site, just go to the left side of the screen under "Maui," then choose "Luaus" from the drop-down menu for their complete listing of luaus, descriptions, and pricing.
There are several reasons why I feel comfortable recommending the Barefoot Tours site:
They're a reputable local Maui company who has been in business for over 30 years.
They have an excellent low price guarantee!
They offer a wide selection of activities and tour operators, so I feel confident that you will find what you're looking for!
Lastly... just for the record... although I do make a small commission if you book from Barefoot Tours, (Link will open in new window.) I would never send you to a company that I wouldn't trust with my own Maui vacation bookings!
More articles of interest:
1) The Feast at Lele is at the top of my MUST-SEE list. Click here to find out why this is one of the best Maui luaus!
2) Everything you need to know to choose the perfect luau for YOU, plus, a complete Maui luau listing.
Go to Homepage from Feast at Lele
Did you find my site helpful?  Please spread the word and share it with others!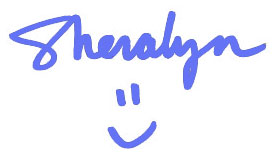 ---