Maui Luaus:
Why The Feast at Lele is on my Must-See List!
This page may contain compensated affiliate links. For more information, please read my disclaimer.
Maui Luaus: Feast at Lele tickets, rates, and bookings, on the "Barefoot Tours" site. (Link will open in new window.)
Maui luaus... ahhh.... going to one of these is one of my favourite things to do in Maui when we just want a relaxing evening.
The Feast at Lele is one luau that is on my MUST-SEE list for our next Maui vacation. There are several reasons why.
Great Ratings
Firstly, most folks that have experienced this luau give it a pretty high approval rating. The Feast at Lele, along with the Old Lahaina Luau, are commonly said to be the 2 best Maui luaus. Not surprisingly, they are both run by the very same people!
The show sounds like it would be excellent - it features authentic entertainment from Hawaii, Tahiti, Samoa, and the Maori people of New Zealand. As you watch each island's entertainment, you'll be treated to cuisine from that very same island.
And this brings me to the second reason why the Feast at Lele is on my MUST-SEE list...
The food!
Gourmet Food at a Luau?
You bet! The food here is most definitely not your typical luau fare!
For starters, the Feast at Lele does not provide a buffet like all the other luaus. Instead, you'll have your very own waiter or waitress serving you a 5 course culinary tour of Polynesia. The food is said to be of high quality and elegantly plated.
Each of the first 4 courses is from a different Polynesian island: Hawaii, New Zealand, Tahiti, and Samoa. The 5th and final course is a selection of Polynesian-inspired desserts. I'm not a terribly adventurous eater, and many of the menu items are unusual. BUT, after checking out their menu, I think that even I would find at least ONE thing in each course that I'd enjoy. Also, I've heard that if you don't like something on the menu, you can ask your waiter if they have an alternative to bring you.
Private Tables
The third reason why the Feast at Lele is on my MUST-SEE list is that every group gets its very own private table. Getting your own private table is pretty much unheard of at a luau... so if you're looking for a more intimate luau experience, the Feast at Lele is a good choice! Even if all you need is a table for two, they can accommodate you. This is one of the reasons why out of all the Maui luaus, this one is said to make for a very romantic night out for couples.
Just for the record, my intention is not to imply that the typical luau set-up where you share your table with strangers is always a bad thing. If you end up with folks that you "click" with, the evening will be full of interesting conversation about everyone's vacation. But on the other hand, there's always a chance that you'll be unlucky and end up surrounded by people who with whom the conversation does not flow so easily...
Gotta Love a Fire Dancer!
Even though it's not an authentic Hawaiian thing, the fire dancers are always a hit at any luau! Since this particular Maui luau has one, I thought you might enjoy a video preview of the fire dancer performance here at the Feast at Lele:
For more information about this luau, see our Feast at Lele FAQ page.
Tickets, Rates, and Bookings
If you're interested in going to the Feast at Lele, you can get more information on available tickets, prices, and bookings on the Barefoot Tours site. (Link will open in new window.)
There are several reasons why I feel comfortable recommending the Barefoot Tours site:
They're a reputable local Maui company who has been in business for over 30 years.
They have an excellent low price guarantee!
They offer a wide selection of activities and tour operators, so I feel confident that you will find what you're looking for!
Click here to find out more about why I recommend Barefoot Tours for your Maui, Hawaii activities bookings!
Have you been to any Maui luaus that deserve a MUST-SEE rating? Share your story here!
More articles of interest:
1) Click here for my guide to choosing your perfect luau, plus, a complete listing of ALL the Maui luaus!
2) Read about our top things to do on Maui for relaxation here!
Go to Homepage
Did you find my site helpful?  Please spread the word and share it with others!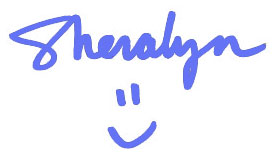 ---