Great Golf
by Carol Feldman
(Roslyn, NY, USA)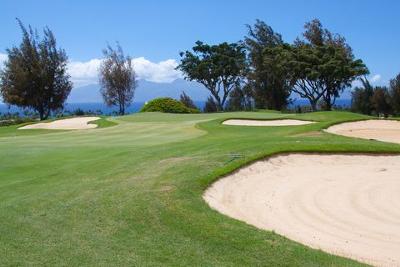 Maui Golf Hole Along the Ocean
We stayed at the Fairmont Kea Lani Resort (Link will open in new window.) and it was great. We played golf everyday. The courses were wonderful. They were full of black lava rock and beautiful views. I would recommend this romantic location to everyone.


Hi Carol,
Thanks for sharing your comments! Maui is truly a golfer's paradise - there are so many great courses for visitors to choose from. If one has a bigger budget, the upscale courses where the pros come to play would be great:
For example, you can golf where the PGA tour's Mercedes Benz Championship is held, at "The Plantation," one of two prestigious
Kapalua Golf Courses.
Or, a little further south, one can
golf Maui at Kaanapali Resort's beautiful courses.
In South Maui, there are great
Maui golf courses
to choose from too!
And of course, for anyone on a budget, there are the municipal courses - they may not have a lot of frills, but hey, you're still golfing in paradise, right?
I truly can't think of a more beautiful place to golf than Maui!
Sheralyn
:)