Honolua Bay, Maui
This page may contain compensated affiliate links. For more information, please read my disclaimer.
Snorkeling in Maui near Kapalua...
If you love snorkeling in Maui, look no further than the Kapalua area's Honolua Bay, Maui for fantastic snorkeling that's suitable for all levels.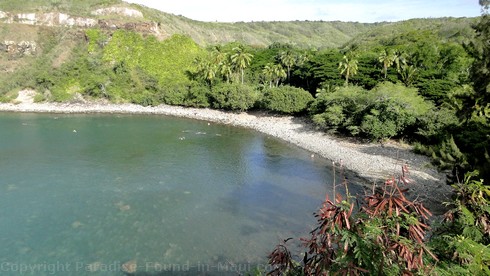 This is one of four marine preserves on the island and we were dying to check it out! I think it's safe to say that even if you don't plan on snorkeling, you'll be glad you stopped by this protected marine preserve to check out the gorgeous scene!
Getting here was half the fun though!
---
LOW-PRICE GUARANTEE
on Maui Activities and Tours -
Check Out the Deals Today
---
Snorkeling at Honolua Bay, Maui
If you enjoy snorkeling in Maui (I know we do!), this is a great Kapalua-area spot to check out! The boat ramp makes it easy to get into the water, and from there, you can check out the coral on the right or left sides of the bay.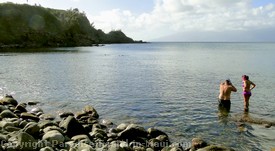 Conditions for snorkeling in Maui here are best in the summer, but that certainly doesn't mean that you won't enjoy yourself in the winter, as the water can still be perfectly calm and sheltered here! (The picture to the left was taken in early December.)
However, especially if you do end up here in the wintertime, stay away from the points on either side of the bay since they can be prone to rough surf.
More Pictures

Tips for Honolua Bay, Maui
A lot of local snorkeling and diving enthusiasts recommend avoiding sunscreen when snorkeling in Maui because it can hurt the fish and damage the reefs. I noticed several signs here at Honolua Bay warning of this also. If you have fair skin and are worried about getting a sunburn, wearing a wetsuit can be a great solution - plus, it will keep you so much warmer compared to snorkeling in Maui wearing nothing but a bathing suit!
If you need to use the restroom here, there are port-a-potties located near the second parking area.
There are no food or beverages for sale here, so bring along whatever you'll need, or pick up supplies in Kapalua on your way here. But, please don't litter - bring any garbage back to your vehicle and hang onto it until it can be disposed of properly.
Lastly, someone LIVES right beside the bay here. While I'm sure they're grateful to live in such a gorgeous spot, having a steady stream of strangers (us tourists) traipsing about loudly next to their yard probably gets a bit tiring. So, if you go, please be courteous when you visit, just as you would with any neighbour back home.
Directions to Honolua Bay, Maui
From Kaanapali or Kapalua, head north along the Honoapiilani Highway (route 30) until you get about halfway between mile markers 32 and 33. There is a paved, looped pullout on the makai (ocean) side of the road where you'll be treated to a glorious aerial view of Honolua Bay, Maui, below you. There's even a sign saying "Honolua" to reassure you that you're in the right place!
Once you've taken all the pictures you can, get back on the highway, drive another minute and look for the cars parked along the makai side of the road. Park your car, and look for the footpath at the north end of the parking area which leads to a dirt road with a large gate across it - there is a sign here warning visitors not to leave valuables in their car, and a footpath around the left side of the gate. It takes less than 10 minutes to follow this pot-holed, rutted road through the forest to the end, where you'll see a huge tree with vines hanging down all around it.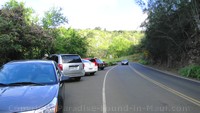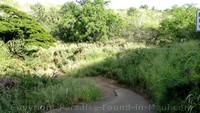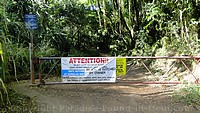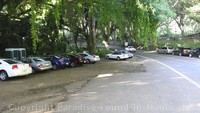 Follow the road to your left and you'll see a boat ramp and the rocky shoreline of Honolua Bay, Maui.
Alternate parking area and trail: If the parking lot here is full, then drive a bit further down the road and around a bend - you'll see another parking area with some port-a-potties. There is an alternate trail here that will also take you to Honolua Bay, Maui.
Driving Map
If you haven't booked your rental car yet, I recommend that you don't wait to long to book it. 

There are a limited number of vehicles available on Maui, and it's not unheard of for people who leave this task for too long to find out that they can't get a car at all.
If You're Not Comfortable Going Alone to Honolua Bay, Maui
If you're new to the island, a novice snorkeler, or don't have a buddy to go with, a guided tour is a good option to consider.
When we first started coming to Maui, that's exactly what we used to do - I liked the comfort of having a knowledgeable guide to show me where it was safe to go in the water, let me know what to look out for, and handle all the logistics.
The company you'll see me recommending all over this site is one I've been using for years to book my own tours: Tom Barefoot Tours.  
Check them out if you're looking for a reputable operator you can trust that has a low-price guarantee.
---
Places to stay near Honolua Bay
If you'd like your accommodations to be located as close as possible to this awesome snorkeling spot, then look for something in Kapalua. The next best thing would be staying in Kaanapali, which is about 10-15 minutes away. If you stay in Lahaina, you'll be looking at a roughly 20-minute drive to get here.
---
More articles of interest: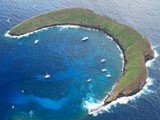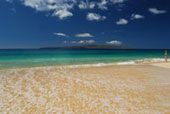 2) Our incredible dolphin and snorkeling adventure on the island of Lanai! See that island in the distance? That's Lanai, and crossing the ocean to get there was one of the coolest experiences of our lives. Read about it and see why!

---
Go to Homepage from Honolua Bay, Maui

---
Did you find my site helpful?  Please spread the word and share it with others!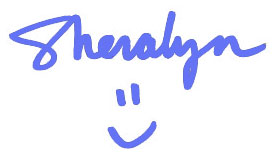 ---