The Kaanapali Alii Maui: Condo Rentals in Maui
This page may contain compensated affiliate links. For more information, please read my disclaimer.
The 4-star Kaanapali Alii Maui offers highly rated condo rentals in Maui on the world class Kaanapali Beach.
Why do People Love These Kaanapali
Condos so Much?
For starters, the premium location on West Maui's Kaanapali Beach with gorgeous views of the neighbouring islands, Molokai and Lanai, doesn't hurt! But the other thing that makes it so special is that these Kaanapali condos are huge - they range in size from a spacious 1500 to 1900 square feet!
More About the Condos...
There is a choice of regular or Premier condos. At the time of this writing, the Premier units have been refurbished and feature upgraded furniture, finishings, appliances, lighting and more.
All of these Kaanapali condos feature a fully equipped kitchen with the usual appliances, 2 full baths, a private lanai (balcony), central air-conditioning, in-room safes, a full-sized clothes washer and dryer, and more. If you book directly through the Kaanapali Alii Maui or via on-line sites such as Booking.com you'll have a choice of 1 or 2 bedroom suites, with daily maid service included.
The 1 bedroom suites are 1500 square feet, and feature a den. These sleep up to 4 people: there is 1 king bed and 1 queen sofa bed.
The 2 bedroom suites are 1900 square feet, and sleep up to 6 people: there is 1 king bed, 2 full-sized beds and 1 queen sofa bed.
Another option is to book a room directly through the condo unit's individual owner via a site such as HomeAway.com.
Some of the individually-owned 1 and 2 bedroom condos are able to sleep more people than what is advertised directly through the Kaanapali Alii Maui or a site like Booking.com. Also, if you see a suite that is being advertised by the owner as a 3-bedroom, it is my understanding that these are actually only 2-bedroom suites with the den converted to a 3rd bedroom.
Amenities and Activities at the Kaanapali Alii Maui...
The Alii Spa is worth checking out if you want to pamper yourself! So many of us get sunburned while on Maui, and the Alii Spa even offers a massage just for that (Imagine cool marble stones and a lavender-aloe blend to soothe overheated skin!)
Other amenities include:
complimentary 3000 square foot fitness center
sign up for morning yoga classes on Kaanapali Beach out front (fees apply)
complimentary use of the tennis courts with free tennis clinics available - private lessons are also available for a fee
heated swimming pool and whirlpool spa, as well as a children's pool
outdoor BBQ's
tennis courts
the seasonal complimentary Alii Kid's Club
sundry store, video and book library
Dining...
The Kaanapali Alii Maui does not have its own on-site restaurants. Most people don't seem to mind too much though - there are tons of nearby restaurants to choose from just a short stroll away at places like Whaler's Village, as well as at the neighbouring resorts along Kaanapali Beach.
Booking a Condo: Factors to Consider...
Here are a few factors to consider (all information was current at the time of this writing):
Option A: Book directly from the Kaanapali Alii Maui or a site such as Booking.com.
Option B: Book directly from an individual condo unit owner via a site such as HomeAway.com
Premier Condos: Keep in mind that if you choose Option A, "Premier" will mean that the unit has been refurbished. However, if you choose Option 2, "Premier" does not necessarily mean it's been refurbished to any particular standard at all - "Premier" when booked directly from the owner could mean anything - be sure to insist on seeing lots of pictures of the condo's interior so you know exactly what they mean by "Premier." (Don't miss this article: Maui Condos for Rent: Top Tips to Avoid a Scam!)

Daily Resort Fee: At the time of this writing, if you book a condo here directly from the owner (Option B), the resort charges a mandatory $25 per day resort fee: this will give you access to the resort amenities that are shared by all guests (ex. swimming pool, fitness center, parking etc.). If you book via Option A, you will not be charged this fee, as the cost of the resort's shared amenities are included in your nightly rate.
If a HomeAway.com ad says there is no resort fee, I'd double check that with the Kaanapali Alii Maui itself to see if this is true. The last thing you want is to show up and be charged an extra $25 per day in resort fees that you didn't budget for, just because an owner's ad was incorrect! (Link will open in new window.)
Daily Maid Service: At the time of this writing, if you book directly via Option A, daily maid service is included in your nightly rate. What if you book directly from an individual unit owner? In researching this article, I contacted several unit owners who rent out their units via sites like HomeAway.com. Every single one of them said that daily maid service was not included in their nightly rates. So, if you have your heart set on maid service, choose Option A. If you don't care about having to do a bit of cleaning up yourself, then by all means, consider renting a unit directly from the owner.
When you book directly from an individual unit owner, some of them charge a cleaning fee to cover their cost of having the condo cleaned after you leave. This is not charged to you if you book via Option A. Be sure to take this into account when comparing rates. That being said, if you plan on renting directly from the owner for a longer period, some of them will waive this cleaning fee.
Minimum Stays: When you book a condo at the Kaanapali Alii Maui via Option A, there is generally no minimum stay (unless required for a promotion such as "Stay 6 nights and get the 7th free.") When you book directly from the owner, there often is a minimum stay requirement, which is typically 5 nights. Be sure to check with individual owners for their policies on this.
Security Deposits: Some of the individual unit owners charge a refundable security deposit, so be sure to keep that in mind if you choose Option B.
Get the Best Deal
It's always good to compare prices between several sources such as HomeAway and Booking.com.
Of course, if you prefer to book directly from the Kaanapali Alii Maui's website, the best published rates were for those who are willing to book on-line, and pre-pay the full amount upfront. The main downside to this is that those charges are non-refundable - only do this is you are 100% certain that your vacation plans won't change.
I'm generally a fan of booking condo rentals in Maui directly from the owner on sites such as HomeAway.com. To my surprise, this time, I was not able to find any great deals - most of the owners were charging just as much as one would pay to book directly on the major travel sites. 
Find out what other travelers have to say about these condo rentals in Maui on TripAdvisor...

More articles of interest:

1) Read more things to do and places to stay in the Kaanapali, Maui Resort area.
2) Easy Tips for Getting a Great Deal on Condo Rentals in Maui!
3) Maui Condos for Rent: Top Tips to Avoid a Scam!
---
Go to Homepage from Kaanapali Condos
---
Did you find my site helpful?  Please spread the word and share it with others!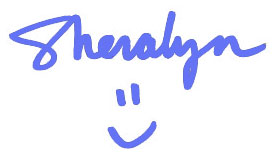 ---