Maui Adventure: Explore an Old Lava Tube at Kaeleku Caverns
This page may contain compensated affiliate links. For more information, please read my disclaimer.
Cave Exploring Along the Highway to Hana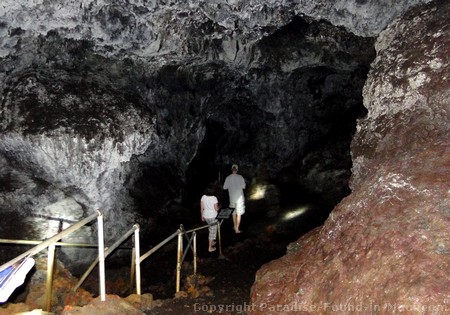 Our first Maui adventure in the Hana Lava Tube (Kaeleku Caverns) was way too long ago, so we just had to come back for another look. This time, we brought along our 2 boys with us - we knew they'd think the almost-1000-year-old caves were as cool as we do!
And before I go on, I just want to remind you not to forget to book your rental car for the trip - there are limited vehicles available for rent on the island and if you leave this task until the last minute, you may be out of luck!
What to Expect Inside the Hana Lava Tube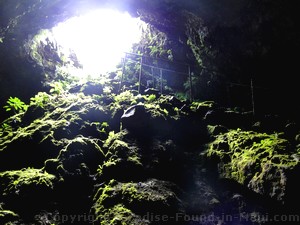 It's really easy to go cave exploring here: you'll be provided with flashlights at the visitor center, and the pathway is bordered by a hand rail wherever the terrain gets too uneven. Be sure to stop and read the fun facts about the Hana Lava Tube (Kaeleku Caverns) on the signs throughout!
Your Maui adventure officially begins as you enter Kaeleku caverns through a "skylight," which was once a thin spot in the cave ceiling that collapsed. Most parts of the cave ceiling are 30-60 feet thick, making it so strong that it was once planned to be a government fall-out shelter. As a fall-out shelter, the cave can support up to 15 people for the 16 weeks they'd have to stay underground.
You can get more info on the caves from their official website:
MauiCave.com: Explore the Hana Lava Tube (Kaeleku Caverns)
Anyhow, you'll see lots of really cool lava formations here: the Ropey Pahoehoe which looks kind of like brownie batter, pillars, stalagmites, cauliflower aa, a "bowling alley" and more.
This self-guided cave exploring tour takes most people about 40 minutes to complete - since we had a 2-year-old and a 4-year-old with us, we took our time and were in there for about an hour. Especially if it's a hot day, most kids will probably welcome the cooler air inside the caves. (Not to mention the fact that a stop here is a great way to break up the drive along the Highway to Hana!)
Are There Bats and Bugs in There?
"No" to bats and "yes" to bugs. Don't let the "yes" to bugs freak you out though! Here's why...
The insects that live here are not only blind, but most of them are only a millimeter long and tough to find - it's highly unlikely you'll see one. Even the larger cave millipedes, only 1 inch long, are not something you'll likely run into. On our first visit to the caves back when the cave owner, Chuck Thorne, was still giving guided tours, we spent at least 2 hours cave exploring, and didn't see a single insect. We didn't see any bugs on this visit either.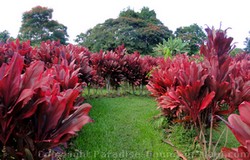 After the Caves, the Red-Ti Maze!
Once you get out of the cave, you can check out the Red-Ti Maze - exploring this labyrinth of purplish-red plants was loads of fun for our kids, and there was no extra charge for it.
Facilities
If you need to use the restroom during your visit, there are port-a-potties available just outside the Hana Lave Tube (Kaeleku Caverns).
Very Affordable to Explore the Caves
Having a Maui adventure of cave exploring in the lava tube here is really affordable. They offer self-guided tours for only $11.95 per person, and kids aged 5 and under are totally free.
Directions to the Hana Lava Tube (Kaeleku Caverns)
If you're driving non-stop from West or South Maui, they recommend that you allow about 3 hours of drive time to get here. Follow the Highway to Hana towards Hana until you get just past mile marker 31. Turn left onto Ulaino Road and drive just under 1/2 a mile to the cave's visitor center. There is lots of free parking available.

And since you need a rental car to get here, I thought this deal might come in handy:
Click here to get up to 40% off top rental car brands Alamo, Avis, Budget, Hertz, National, & more.
If you're rather have someone else do the driving...
If you don't feel comfortable driving yourself here, then let Temptation Tours take care of it for you. They'll pick you up from wherever you're staying in their air-conditioned, luxury vans and take you on a fabulous tour of the road to Hana that includes a stop at some of the very best sights, including the Hana Lava Tube!

Find out all the details here, then reserve your spot!
---
More articles of interest:

1) So cave exploring was ONE adventure, but one adventure in Maui is never enough, right? So click here to read about our top 10 things to do in Maui for adventure!
2) Read about more things to do and places to stay in the Hana, Maui area here.
---
Go to Homepage from our cave exploring Maui Adventure in Kaeleku Caverns
Did you find my site helpful?  Please spread the word and share it with others!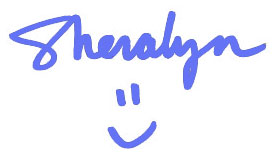 ---