Kahului Airport: What to Expect From the Busiest Maui Airport of Them All!
This page may contain compensated affiliate links. For more information, please read my disclaimer.
This Maui airport is not exactly huge - it only has 2 runways! But despite this, Kahului Airport is the second busiest airport in the State of Hawaii, and most certainly the busiest airport on Maui. So, it is not surprising that Kahului Airport is where most flights to Maui land and travelers first set foot on "The Valley Isle."
Without further ado, here is everything you need to know about this Maui airport.
Priceline Flights - Select your Exact Flight & time or name your own price!
(Link will open in new window.)
Amenities
There are a variety of shops and restaurants available if you need to pick up any last minute items, or a bite to eat.
If you've always dreamed about getting "lei'd" at the airport, they offer that too! You have to arrange for your lei greeting ahead of time though - to make that easier, here is a link for just that:
Airport Lei Greetings on the Island of Maui
(Link will open in new window.)
Transportation Options
Once you're ready to leave Kahului airport, you have a few options for transportation.
1) Shuttle Service
Most of the major resorts offer complimentary shuttles to and from this Maui airport. Since many of these require you to book in advance, check with your resort before you arrive in Maui for details. This is a great option for anyone who does not plan on renting a car.
There are also shuttle services available via other private companies.
2) Taxi Service
This would not be my first choice due to the high cost, but in a pinch, it's a nice option to have. To give you some idea of just how high the cost can get: it is estimated to cost just under $90 to get from the airport to Kaanapali!
For more information on taxi rates, call the Maui Airport Taxi at (808) 877-0907.
3) Rental Car
This is the option we chose. (Click here to find out why we chose a car rental in Maui.)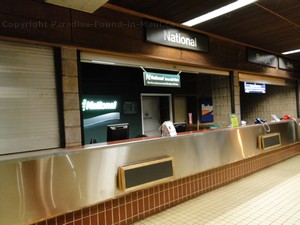 There are numerous Maui car rental companies located right here at the airport. To pick up our rental car, we had to take a short shuttle ride (it was free). If you're not sure where to go when you arrive at the airport, just ask an airport staff member for directions!
Your car rental company should be able to provide you with a good map of Maui. If they don't offer, be sure to ask for one! We found Maui to be pretty easy to navigate once we had a map in our hands.
Save up to $150 with Flight + Rental Car package
(Link will open in new window.)
$25 Name Your Own Price Rental Car Guarantee!
(Link will open in new window.)
4) Limousines and Executive Transportation
If you won't be renting a car, and you want to splurge on something extra special to get you to your resort in style, a limousine is a fun option! Of course, this kind of luxury doesn't come cheap... but if you've got the budget for it, then this would be a great way to kick off your Maui vacation in style!
The Super Stretch Limo even includes a Hawaiian Lei Greeting and beverages! Here's link if you want to browse through the options:
Kahului Airport Arrival: Executive Transportation to Hotels
(Link will open in new window.)
5) Public Transit
At the time of this writing, passengers are limited to only 1 carry-on bag - it must be no larger than 22"H x 14"W x 9"L. Since most suitcases are larger than this, I don't think using public transit to get to one's accommodations would be a viable option for most of us vacationers.
You can check out the county of Maui's website for the most current information on bus schedules, fees and other rules.
More articles of interest:
1) If you're staying in West Maui, you'll want to read up on Kapalua Airport too! It will be a much shorter drive to your resort compared to any other Maui airport.
2) For more information on getting to Maui, as well as great travel tips read Maui Travel: How Can I get to Maui?
Go to Homepage from Maui Airport
Did you find my site helpful?  Please spread the word and share it with others!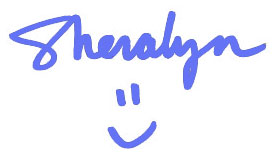 ---