The Outrigger Maui Eldorado
...Maui Condos for Rent Neighbouring One of the Best Sections of Kaanapali Beach Maui
This page may contain compensated affiliate links. For more information, please read my disclaimer.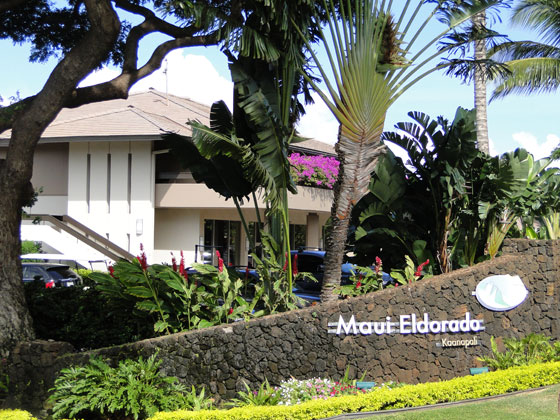 The Outrigger Maui Eldorado is a 3-star condominium resort that's nestled alongside the Royal Kaanapali Golf Course.
The things that really grabbed my attention about this place are the excellent reviews, along with its location off the portion of Kaanapali Beach that just happens to be right next to world class snorkeling at Black Rock Maui. (Believe me, the snorkeling there is truly awesome, and not only incredibly convenient, but easy for beginners!)
So What Kind of Condo will You Get at the Outrigger Maui Eldorado?
Well, if you take a look at a site like this one you'll see that you have a choice of studios (660-880 sq.ft, max. 2 people), 1-bedrooms (1200 sq.ft, max. 4 people) and 2-bedrooms (1700 sq.ft, max 6 people.)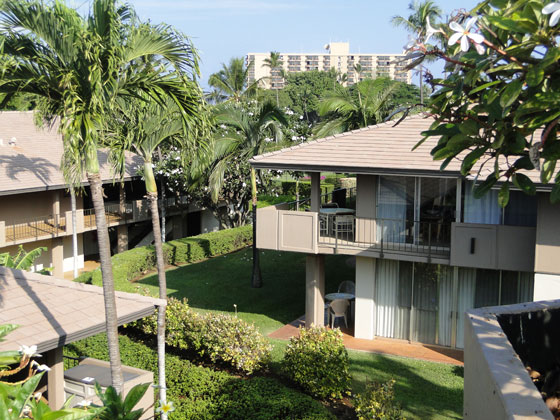 They are all non-smoking, have central air, daily maid service, a full kitchen, washer/dryer, and free high-speed internet. If you prefer to do your surfing outside (heck, you're in Hawaii, after all!), you can also access the internet from the pool deck!
Amenities at the Outrigger Maui Eldorado?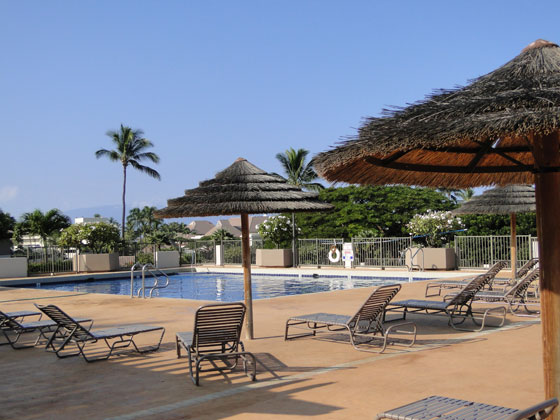 Speaking of pools, they have THREE swimming pools to choose from. I've always thought this is great - if one pool is too crowded/too noisy or whatever, you can go to another! Just want a change of scenery? Go to another pool!

If you like to BBQ, you can pick up some groceries at the local Safeway, and then haul out your inner Bobby Flay at the poolside BBQ gas grills.

And while you're waiting for your dinner to cook, perhaps a quick game of shuffleboard?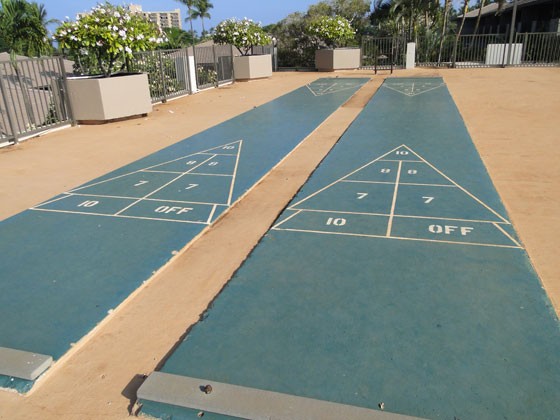 The Outrigger Maui Eldorado has no elevators, but since its buildings are only 2-stories high, you won't have all that many stairs to contend with.

Got kids? If you're staying in a participating Outrigger condo for a minimum of 3 nights, and your kids are between 5-10 years of age, they'll be given a FREE Island Explorer Kit. This 2-part workbook is sure to be a hit - it's jam-packed full of fun and educational activities that are themed around Hawaii's unique environment. This was current at the time of this writing... if you have your heart set on this, please double check with Outrigger before booking.
On-site parking is available for only $7 per day. I say "only" because most resorts seem to be charging more than that at the time of this writing.

Shopping and dining out is convenient - guests of the Outrigger Maui Eldorado are within walking distance of the restaurants and shops of Whaler's Village. Also, Lahaina is FULL of great options, and is just a short drive or shuttle-ride away.
What About The Beach?
The Outrigger Maui Eldorado is located near what I think is the best part of Kaanapali Beach Maui.
Not only is this stretch of beach less crowded than what you'll find in front of the bigger resorts further down, but you get to be super close to world-class snorkeling at neighbouring Black Rock, Maui.
Since this condo resort is not directly on Kaanapali Beach Maui, resort staff will whisk you over there in a jiffy via golf cart. And if you'd rather walk, you can do that too! At the beach, you'll find their exclusive beach cabana complete with loungers and other amenities to help make your beach time as perfect as possible.
Rates and Reservations at the Outrigger Maui Eldorado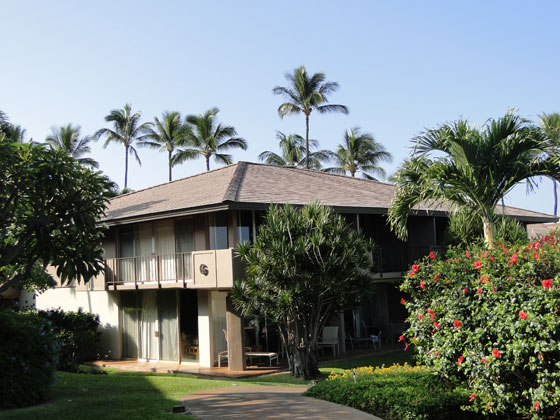 For Outrigger Maui Eldorado reservations and rates, you can either book a condo that is operated by the Maui Eldorado itself, or, you can book a condo directly through the owner.
If you'd like to book a unit that is managed by Outrigger, I recommend that you go to this site. 
I also recommend you take a look at the condos that are rented directly by the individual owners. You can often get amazing deals this way, especially for longer stays! One of my favourite sites for this is HomeAway.com.
The only catch to booking directly through a private condo owner is that sometimes extra resort amenities like daily maid service will not be provided - be sure to confirm those kinds of details with the condo owner before you book.  
Read reviews for the Outrigger Maui Eldorado...
---
More articles of interest:

1) Want to save big bucks on your condo rental? Click here for easy tips on finding a great deal on condo rentals in Maui.
2) Worried about getting scammed? Tips to avoid a scam when looking for Maui condos for rent.
3) Have you compared all of the options for places to stay in Kaanapali? Do you know about all the fun things to see and do here? Everything you need to know about Kaanapali, Maui, a playground fit for royals!
---
Did you find my site helpful?  Please spread the word and share it with others!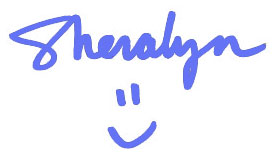 ---