Hotels in Maui:
The Marriott Maui Ocean Club
This page may contain compensated affiliate links. For more information, please read my disclaimer.
Search for best rates and see reviews!
Another one of the hotels in Maui that is worth considering for your stay is the 4-star Marriott Maui Ocean Club.
It's located in the spectacular Kaanapali Beach Resort and has incredible views of the neighbouring islands of Molokai and Lanai.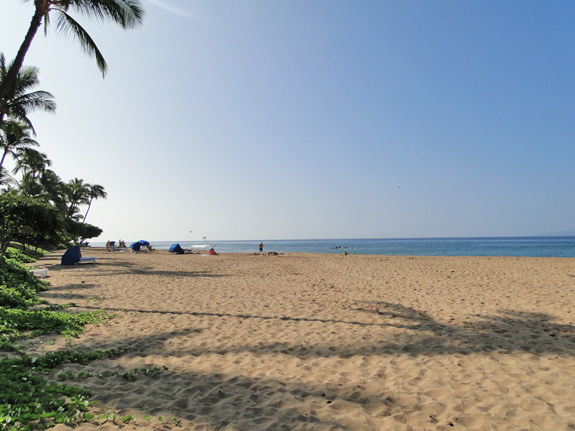 The Marriott offers a wide variety of room types, from premium ocean view luxury suites to more basic rooms with garden views.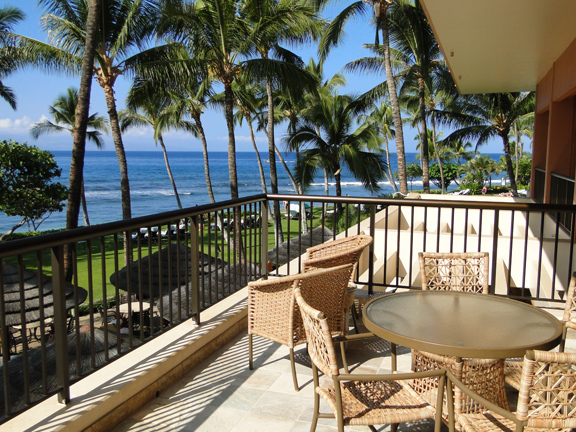 As always, there are certain things that I look for with hotels in Maui!
For starters, I like to see great amenities for families.
This Kaanapali Beach resort does not disappoint. I particularly like the fact that they have not one, but THREE outdoor pools at the Marriott Maui Ocean Club.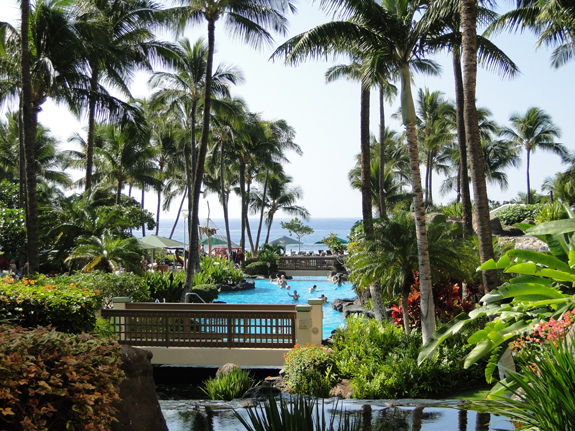 The crown jewel of the bunch is the 3.5 acre "Superpool" with its waterfalls, slides, and a shipwreck play area for kids.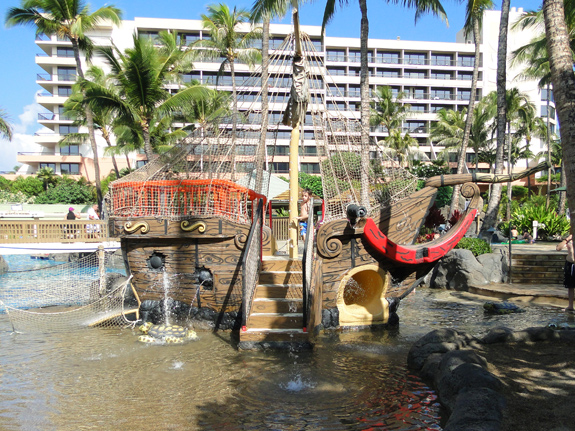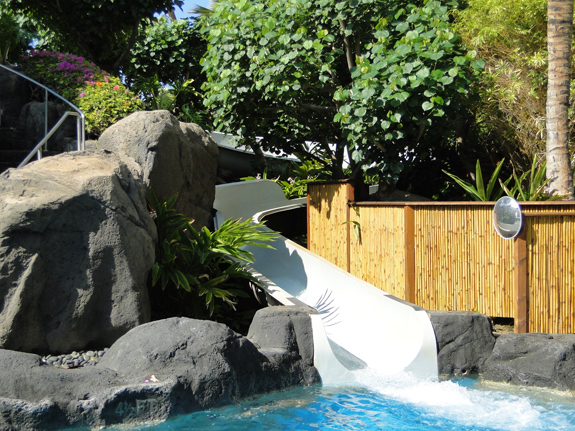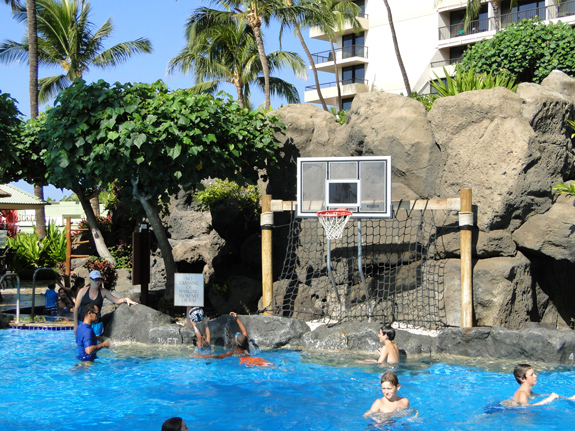 If the kids get tired of frolicking in the water, even more activities for kids can be found at the Marriott MAZE.
When Mom and Dad need a break, the Marriott's babysitting services make it possible for them to have a "date night!"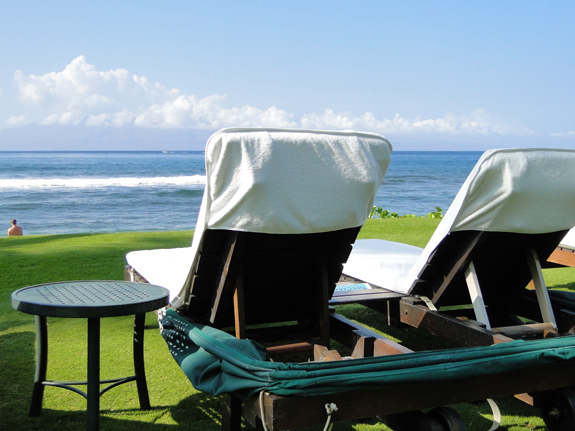 Of course not everyone has kids, or brings them along on their Maui vacation. I was glad to see that this Kaanapali Beach resort has a lot to offer for adults as well! Here are some highlights:

The Hale Mana Wellness Center offers a variety of pampering spa treatments to help you relax and unwind.
The Marriott's fitness center makes for a convenient way to keep up with your workouts while you vacation in Maui!
Travelers looking to save some money on meals will like this next bit...
The rooms come equipped with not just the standard mini-refrigerator that pretty much all hotels in Maui offer. The Marriott Maui Ocean Club also provides a microwave, glassware, plates and supplies to clean them afterwards. And if you really want to go all out, you can book a larger suite which has a full kitchen!
Having even just the small kitchenette will make it so much easier to have simple meals like breakfast and lunch in your room, rather than paying for more costly restaurant meals. And if you happen to get an especially large portion from one of those restaurant meals, you can bring it back to your room, and reheat the leftovers for a snack or small meal later on!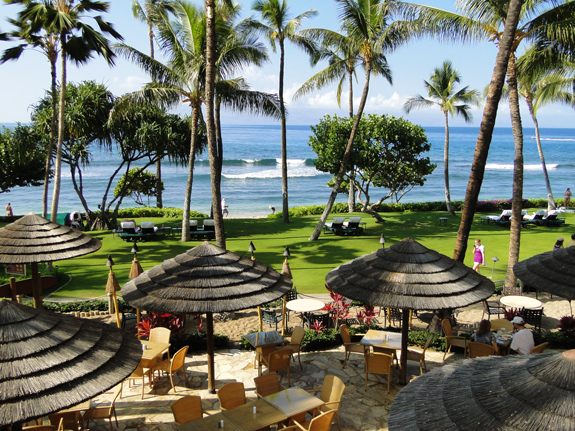 Speaking of restaurant meals, the Marriott Maui Ocean Club has several casual dining options:
The poolside Beach Walk Market and Pantry is open for breakfast and lunch
The Napili Tower Pool Bar offers convenient lunches from their deli, and drinks from their bar!
The Main Pool also has a Pool Bar which serves lunch, dinner, and of course, drinks!
Longboards Kaanapali offers dinner
I love the fact that they have poolside restaurants. Such convenient access to food and drink is a great amenity to have for those days that you want to spend lounging at the pool.
Rates, Reservations and Reviews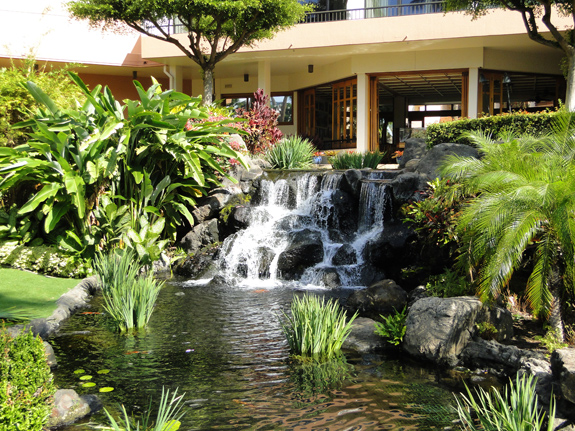 Search for best rates and see reviews!
For rates and reviews, click here!
Or, use the search box on your left to search for your perfect place to stay at one of my favourite booking sites!
More articles of interest:

1) The luxurious Hyatt Regency Maui is another one of the hotels in Maui that you're practically guaranteed to adore!
2) Read about our favourite stretch of beach at the Kaanapali Beach Resort!
3) Find out more about what the Kaanapali, Maui area has to offer!
Go to Homepage from Hotels in Maui
So What Did YOU Think About the Marriott Maui Ocean Club?
Have you ever stayed at this hotel?

What were your favourite things about it? Was there anything you did NOT like? Share your thoughts here! And if you have photos, we'd LOVE to see those too!
Did you find my site helpful?  Please spread the word and share it with others!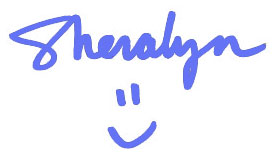 ---