Maui Iao Valley State Park: NOT the Same Kind of "Tropical" You've Seen Before!
This page may contain compensated affiliate links. For more information, please read my disclaimer.
Our trip to the 6.2 acre Maui Iao Valley State Park and the Hawaii Nature Center was absolutely fantastic!
We had decided to go here in search of some good hiking and sightseeing and as usual, we were NOT disappointed by Maui!
Iao Valley State Park is especially cool to visit because it has a completely different feel than the other wet tropical areas of the island.
How was it different?
This rain-soaked valley is one of the wettest spots in the state of Hawaii - I assumed this meant the vegetation would be of the tropical type found in East Maui near Hana. I couldn't have been more wrong! Although it was tropical, it felt a lot like the wet forested areas of British Columbia, Canada... a lot of the vegetation reminded me of the type I'd seen there - shrub-type plants with the small leaves! But I knew I couldn't possibly be in my home country of Canada because these shrub-type plants were mixed in with the large-leafed glistening tropical plants that are found in Maui!
---
Iao Valley Guided Tours via Tom Barefoot's Tours:
1. Robert's Hawaii: deluxe tour of Iao Valley, Haleakala Volcano and the historic town of Lahaina in their air-conditioned tour vehicles
2. Dynamic Tour Hawaii: Iao Valley tour including swim in the stream, visit to world-famous Hookipa Beach, and time to explore Haleakala Volcano 

Low-Price Guarantee
See their web-site for full details.
---
Iao Valley State Park felt more like a tropical FOREST than a jungle... that's the best way I can think of to describe the difference between this valley and the typical tropical-jungle-type of vegetation that we saw when we hiked the Pipiwai Trail in the Kipahulu area of East Maui.

Iao Valley Road is the route you take upon entering the park. It's a straightforward drive, so there are no worries about getting lost. Our first stop was the Hawaii Nature Center where we would start our guided hike through the forests of the park. The price charged by the Hawaii Nature Center was reasonable, and made even more so by our coupon from the Entertainment Coupon Book.
The fee charged for the guided hike also included free admission to their Interactive Nature Museum.

Hawaii Nature Center Guided Hike
Other than the small footpath we were following, the forested area that we hiked through felt wild and untouched! Camping is not allowed in this area, but sometimes people sneak in anyways and just set up their tents - in fact, as we hiked, we saw a couple who looked like they were preparing to do exactly that - they had huge heavy packs on their backs - there's no way those supplies were for just for a small hike!
The Hawaii Nature Center hike that we went on was only a couple of hours long at most - it's the perfect length of hike if you only have half a day to spend here in Iao Valley State Park.
Note: If you want to go on a guided hike like we did, they recommend that you book your hike at least a couple of days in advance. Alternatively, you can go on a self-guided hike. These are on a donation basis. All you have to do is sign in at the Nature Center office within the park, grab one of their free maps and go!
As we hiked, our guide took us to a part of the trail along the Iao Stream.
Walking alongside this stream was so peaceful! The only sounds were the birds chirping, water gurgling over the rocks, and the crunch of our feet on the ground! This was truly nature at her very best!
Our guide took us through the forest to a great little spot where we could view the Iao Needle (a.k.a. Kuka'emoku).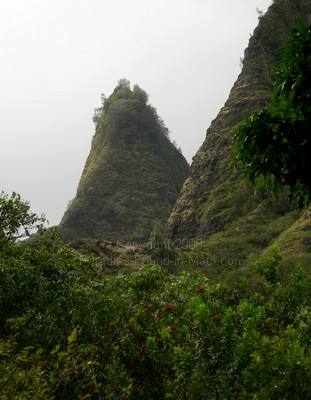 This famous landmark in Maui in Iao Valley State Park rises 1200 feet above the floor of the valley. If you're measuring from sea level, the Iao Needle is 2250 feet high!
This natural wonder was formed from a long gone volcano. It's amazing to me the variety of landmarks that those volcanoes can create!
On our way back down the trail to the Hawaii Nature Center, we asked our guide about the poisonous centipede species that we'd heard lives on Maui. He offered to try to find one for us so we could see what it looked like.
Although I'm terrified of creepy-crawly things, I figured that since this was the ONE poisonous living thing on Maui, it would be good to "know my enemy," so I jumped at the chance to see one!
After poking around a bit on the forest floor, our Hawaii Nature Center guide finally found us our poisonous centipede! He lifted up a large leaf from the forest floor, and this huge orange-ish centipede froze and stood still... our guide poked it with a stick, and it scurried off out of sight. I wish I'd been able to take a picture of it for you to see, but the darned thing ran off before I got a chance!
Now that I'd actually SEEN this poisonous thing, it didn't seem quite as scary to me... I was also relieved when our guide told us that although its bite would hurt a LOT, it was highly unlikely to be fatal. Whew! Of course, if one WAS bitten by one of these things, it would be a good idea to see a doctor as a precaution!
Well, they say all good things come to an end, and our guided hike was now over. But, we still had more to see here before we headed back to our home base, The Royal Lahaina Resort, for the evening:
These last 3 items on our itinerary made for a relaxing end to our time in Iao Valley.

Update
Unfortunately, the Hawaii Nature Center has been closed for a few years now - the building still stands, but it's anyone's guess as to when, or if, it'll ever re-open.  That being said, there's still a ton left to see and do here in the park, so I highly recommend that you come anyways!

Map and Directions to Iao Valley State Park
To get here, head towards the town of Wailuku, then follow Main Street to the west until the road forks. When you reach the fork in the road, keep to your right and you'll see that its name has now changed to Iao Valley Road. From here on out, it's an easy drive - just follow this road!

Here's a map to help you better visualize how to get to Iao Valley State Park. Use the plus and minus signs in the lower left corner to adjust the zoom.
---
Use this link to book your rental car for the drive to Iao Valley, and
save up to 40% on top brands!
---
Last, but not least...

Some of my best Maui memories, from way back when I first visited the island, were from all of the guided tours and activities we participated in. These are a great way to get familiar with the island in a no-stress, totally fun way.

Plus, I've always loved to hear all the stories and island history that our guides would share with us - you just can't get that from do-it-yourself sightseeing, know what I mean?

So add a guided tour or two to your Maui vacation itinerary.

Click here to treat yourself to a tour from my favorite booking site - they even have a low-price guarantee!
---
More articles of interest:
1) Don't miss our top 5 Iao Valley State Park Tips!
2) Looking for more adventure in Maui? Don't miss our Top 10 Things to do in Maui for Adventure!
Go to Homepage from Hawaii Nature Center Hike
Did you find my site helpful?  Please spread the word and share it with others!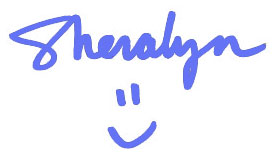 ---