| | | | | |
| --- | --- | --- | --- | --- |
| | | | | |
The Feast at Lele, one of the best Maui luaus, is held in the historic town of Lahaina in a gorgeous oceanfront setting. We were warmly welcomed with a lei and cocktail (of course I chose the Mai Tai!), then escorted to our private table for two, located in the center of the very first row!
(Tip: Booking as far in advance as possible will get you better seats compared to waiting!)
Ticket Prices and Reservations...
It was a beautiful setting: waves crashing along the shoreline, hawaiian music being played live in the background, and the scent of plumeria hanging in the air. The show hadn't even started yet, and we were already enjoying ourselves as we relaxed with our Mai Tai's and enjoyed the taro chips and house-made salsa as a pre-dinner snack.
If you get there early, you'll have a chance to peruse the souvenirs for sale: hand-carved tikis, ornaments, jewelry, woven bags and more! We couldn't resist the tikis, so we bought a tall one for our mantle - they even engraved the bottom for free!
If your introductory cocktail is so delicious that you finish it fast, no worries, since there is a free open bar all evening long, and lots of other yummy cocktails, beers, wines and spirits to fill your glass! Whatever you do though, don't fill up too much on the drinks since you'll want to save room for all the gourmet exotic food that will be coming your way later!
Dinner and a Show
The cool thing about the Feast at Lele dinner and show is that they pair each course of your meal with entertainment from that particular region of Polynesia.
The First Course
We started with their Hawaiian Imu Roasted Kalua Pork, Pohole Ferns and Heart of Palm Salad, Fresh Island Fish with Mango Sauce, and Poi. Neither of us likes seafood, so I'd be the wrong person to ask about the fish, but we loved all of the other dishes (ok, well maybe not the poi... I think that one is an acquired taste!) The Hawaiian entertainment that went along with it was fantastic! Even though our evening had only just begun, I could already see why this is one of the 2 best maui luaus!
The Second Course
Our second course was from New Zealand: Sea Bean Duck Salad with Poha Berry Dressing, Kuku Patties (Maori fishcake with mussels, salmon and scallops), and Harore Kumara (roasted mushrooms, sweet potato and garlic.) The food was presented beautifully, and it was great to have an opportunity to taste such exotic food. And of course, we enjoyed another round of dancing and New-Zealand themed entertainment as we ate!
The Third Course
The third course was from Tahiti: Fafa-Steamed Chicken and Taro Leaf in Coconut Milk, Eiaota-Poisson Cru and Scallops. The Tahiti-style entertainment was some of my favourite from the entire evening - I loved the brightly coloured costumes on the performers, and the fast rhythms! Fantastic!
The Fourth Course
The food in this course was Samoan: Supasui-Grilled Steak, Palusami-Breadfruit with Taro Leaf and Coconut Cream, and Shrimp and Avocado with Lilikoi. All this was accompanied by Samoan-style dancing, which was wonderful!
Last But Not Least, Dessert!
We got to enjoy a Caramel Mac Nut Tart topped with Fruited Coconut Pudding (Haupia), Hawaiian Chocolate Truffles and Exotic Fruits! All this while we enjoyed an exciting fire knife dance performance only a few feet away from our front-row table!
How to See the Feast at Lele for Free (and Why I Don't Recommend it)
Ok, so I'd come across an interesting idea for how I could see the Feast at Lele for free.
You see, there is this restaurant called Betty's Beach Cafe that overlooks the Feast at Lele luau grounds. We stopped there for lunch one day, and it's true - if you end up with a table overlooking the ocean, you will have a great view of the Feast at Lele Performance.
But, if the place is busy, I don't know if they'd take kindly to you taking up a table for a few hours to see the show, so odds are you'll end up having to leave before you've seen the whole show.
And, if you don't get one of the front row tables, your view of the show really won't be that great, if you can see it at all.
To me, the free entertainment is a bonus, but no substitute for the romantic experience you get from a paid ticket to the Feast at Lele.
You see, the magic of this luau comes from the entire package: getting lei'd, the show, the gourmet food served to you in traditional Hawaiian dress, private tables, the scent of the ocean right there in front of you. You simply can't get all that at Betty's.
IS the Feast at Lele The Best Maui Luau?
Personally, I would say that FOR SURE, the Feast at Lele and the Old Lahaina Luau are tied for the best Maui luau!
However, if you want a more intimate, romantic setting with high class exotic food, then try the Feast at Lele - I just KNOW you'll love it!
Do you think you'll love it too?
Then what are you waiting for? The best seats do NOT come to those who wait!
Click here for ticket prices and reservations...
More articles of interest:
1) Maui Luau Listings: Find the Best Maui Luau for YOU!
3) More on Why the Feast at Lele is one of the Must-See Maui luaus!
4) Our Enchanting Evening at the Old Lahaina Luau!
Go to Homepage
Did you find my site helpful?  Please spread the word and share it with others!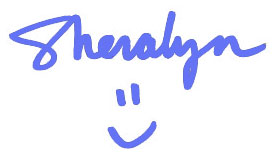 ---