Where to Celebrate Thanksgiving Dinner on Your Maui, HI Vacation
This page may contain compensated affiliate links. For more information, please read my disclaimer.
I was thinking about my own upcoming Maui HI Vacation when I realized that Thanksgiving is just around the corner! That got me wondering what a person could do to make a Thanksgiving dinner on a Maui HI vacation extra special!
So, without further ado, here are a few ideas for some great ways to spend your Thanksgiving dinner on "The Valley Isle!"
The Traditional...
If you want to stick with tradition and have a formal sit-down Thanksgiving dinner on Maui, there are tons of resorts and restaurants offering some great dinner options! Whether you want a reasonably priced home-style meal or a 5-star high-end feast, you will almost certainly find something that will suit your taste buds!

Looking for a 5 star buffet fit for royalty?

Here are a few 5-star feasts that look VERY appealing: (Don't forget to call ahead for reservations or to confirm what's on the menu this year!)
1) Based on last years menu, I'd LOVE to check out the Thanksgiving buffet dinner at The Ritz-Carlton, Kapalua (1-808-669-6200)! The Thanksgiving buffet menu at The Terrace restaurant looked so totally decadent that I can't wait to see what they are cooking up this year! (Keep an eye out for kids specials... for 2010, they are letting kids under age 5 dine for free!)
2) For a south Maui Thanksgiving Feast, the menu at the Fairmont Kea Lani (1-808-875-4100) looks divine! Other high-quality options that are worth checking into are the Thanksgiving dinners at the Four Seasons in Wailea (1-808-874-8000) as well as the Grand Wailea Resort Hotel and Spa (1-800-888-6100).
If the 5-star prices are not in your Maui HI vacation budget, then don't worry... there are still plenty of less expensive options! Here is a great one on West Maui:

The Thanksgiving dinner buffet at "Hawaii's Most Hawaiian Hotel" sounds fantastic for the price! The Kaanapali Beach Hotel's Tiki Terrace Restaurant will be cooking up their rotisserie-roasted turkey over burning kiawe wood, prime rib, fire-roasted leg of lamb and more! A nice bonus is their free entertainment while you eat! Call 1-808-667-0124 for details.
If you'd like to get away from the resort scene, there are also plenty of stand-alone restaurants that are known for their sumptuous dinners all year long! Here are a few Maui restaurants with great reputations that would be worth a look:
David Paul's Island Grill in Lahaina (1-808-662-3000)
The Hula Grill in Kaanapali's Whaler's Village (1-808-667-6636)
Mama's Fish House in Paia (1-808-579-8488)
Ruth's Chris Steakhouse (1-808-661-8815 for the Lahaina location or 1-808-874-8880 for the Wailea location)
Whatever your usual traditions are for Thanksgiving dinner, a decadent feast could be the perfect thing to make you forget all about what you're missing back home!
And Now For Something Completely Different...
Another option that might be of interest is having Thanksgiving dinner on a sunset cruise! What a memorable way to spend Thanksgiving on a Maui HI vacation! If you planned on a sunset cruise anyways, this might be a nice way of combining 2 activities to save some money. The Pacific Whale Foundation. usually puts on a Thanksgiving dinner cruise, so if the cruise idea appeals to you, I recommend you check them out! If you choose this option, just keep in mind that since you'll be dining on a whale-watching boat, the food is generally not quite as good as what you'd get in a lot of restaurants. You can call them at 1-808-249-8811 for more information.
Have some more ideas for us on where to celebrate Thanksgiving dinner on a Maui HI vacation? Have a great story about your Thanksgiving on Maui? Share your ideas or stories here!
More articles of interest:
Find out more about upcoming Maui events on our Maui Events Calendar.
Go to Homepage from Maui HI Vacation Thanksgiving Dinner
Did you find my site helpful?  Please spread the word and share it with others!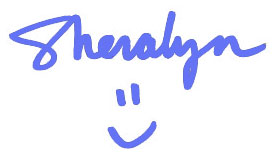 ---